Help, I have a puppy!
First Aid For Puppies

Of course, it is first and foremost very nice to have such a small four-legged friend in the house. Yet you also have to deal with a lot of question marks. Especially if you have a dog as a pet for the first time. For example, how fast should a puppy grow? How do you potty train him? And is it normal for your puppy to bite into everything?
Help, my puppy pees in the house
EHBP: potty training is an important part of the upbringing of puppies.
Especially in the beginning, this takes a lot of time. To prevent your puppy from doing his need in the house, it is smart to go outside every two hours. In addition, pay close attention to the behavior that your puppy shows. Just before a puddle, dogs often sniff the ground and spin in circles. If you see this happening, it's important to take your puppy outside right away. There you can let him do his need. Reward this behavior with a pet or a treat so that your puppy learns that this is good behavior.
Help, my puppy bites my shoes
EHBP: It's perfectly normal for puppies to bite and nibble on stuff in the house. Like babies, they discover the world through their mouths and teeth. If your dog bites on things he shouldn't bite, the best method to unlearn this is to attract your dog's attention with something else. For example, prepare a toy or chewing stick that you can immediately give to your puppy when he chews on your shoes. Does your puppy bite you while playing? Then stop the game and stand still. This way you prevent biting from becoming a way to attract your attention.
Free Puppypack
Good nutrition is indispensable and with the right care and attention you will have a buddy for life.
See product
Help, my puppy just keeps growing
EHBP: if your puppy grows like cabbage, that's really only good news.
To keep a close eye on growth, it is important to weigh your puppy regularly and go to the vet for check-ups. How fast and how long your puppy grows depends mainly on the breed. Small breeds usually grow around their first birthday, larger breeds continue to grow for 18 to 24 months. The breeder can tell you more about the desired growth of your puppy. In any case, make sure that your puppy receives good food during the growth phase that supports development.
Help, my puppy is picky
EHBP: one dog eats everything you serve him, the other picks up his sensitive nose for the very best brand food. If you have a picky puppy, it is first of all good to find out if there is a medical cause for this. Gum infections or problems with the stomach and intestines can make your puppy not want to eat. If everything is fine, you can try to unlearn the picky behavior. You do this by always leaving the food for half an hour, and then removing it. Just try again later in the day. Usually the appetite is so great that your dog starts eating anyway.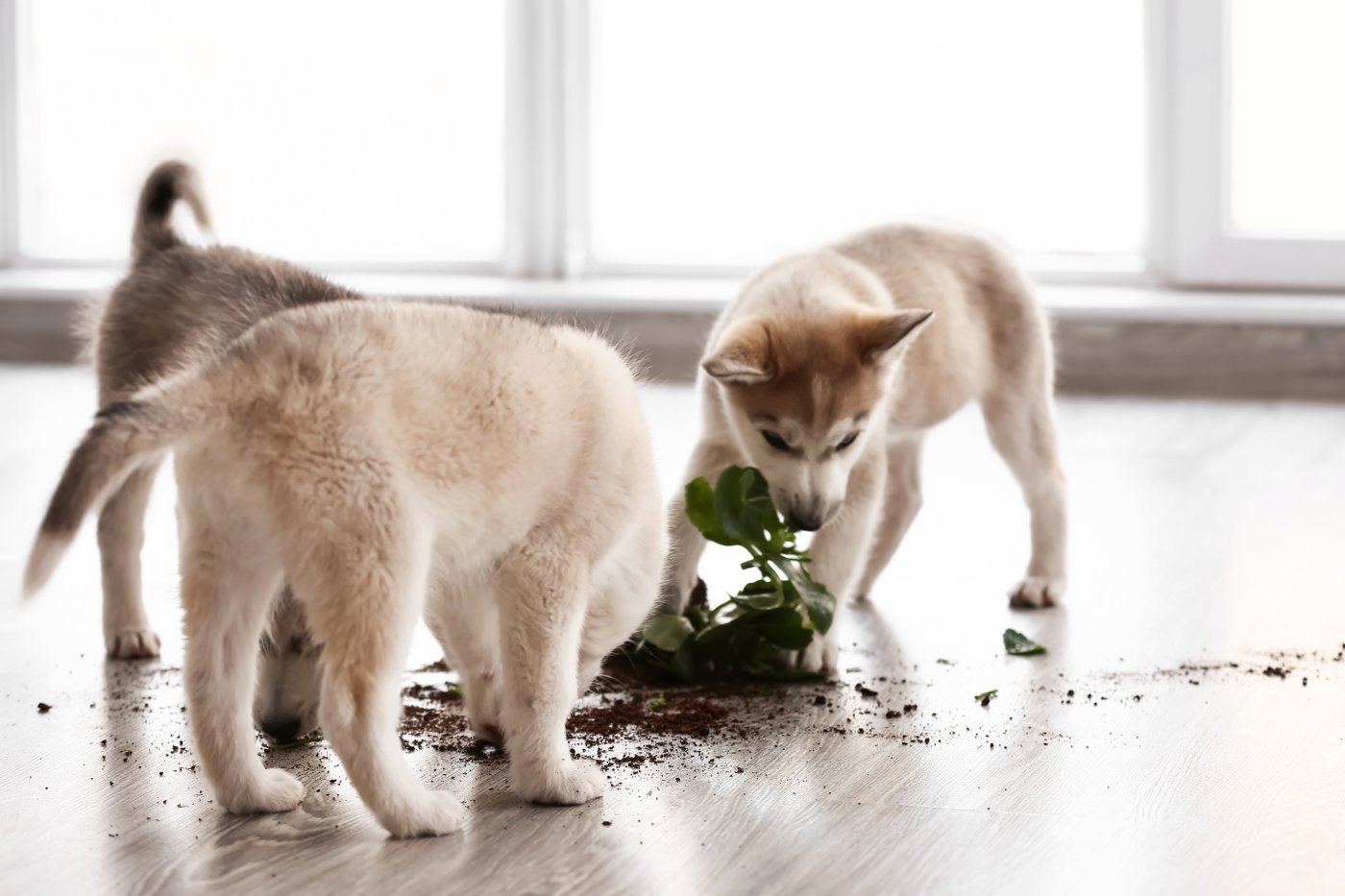 Help, my puppy is unhinged
EHBP: a puppy that crisscrosses the room, jumps up against you and runs off again.
You almost wonder if he's gone crazy... Don't worry, these are the crazy 10 minutes. Almost every dog has moments when he goes completely wild. They swing their toys around, sit still and sprint away at full speed a little later and hunt their own tail. Fortunately, this is completely normal behavior. All you have to do yourself is provide a safe environment and enjoy the show your pup is giving away. Oh, and filming what your puppy is doing. So you can laugh heartily about it in a few years.
Puppy First Aid: Follow Your Feelings
Having a young puppy in the house for the first time brings a lot of new experiences. Remember that it is especially nice to have a puppy. As long as your dog eats, drinks, plays and grows well, it will usually all work itself out. In addition, go to the vet regularly to have the development monitored.
Especially in the growth phase, good food is of great importance for your puppy. Fokker therefore has the special puppy food Opti-Grow. This food is available for small, medium and large dog breeds.
Of course, a nice meal is in itself a bright spot in your dog's day. Fokker has feed for every stage of life, specific nutritional needs and even for real gourmets.
View the entire range