One tooth too many?
Dental care of your kitten

One cat owner knows every secret of his fluffy four-legged friend, the other googles himself drowsily to understand what is going on in that little cat's head. Especially if you have a kitten for the first time, a new world opens up for you. Are you ready for some more information? Then we have good news!
These are 5 things you (probably) don't know about your kitten's teeth yet.
1. Your kitten changes teeth
The milk teeth for an adult dentition
Okay, there are undoubtedly cat lovers who know that their kitten changes the teeth.
But there are many more cat owners who have no idea. Why is that? Well, because kittens swallow their teeth when they fall out. As an owner, you usually do not notice anything at all from the change. Between the ages of 3 and 6 months, the baby teeth in your kitten's teeth make way for the final ones. Just take a look inside your kitten's mouth when she yawns. Those large teeth belong to the adult teeth, the small ones are milk teeth.
Read more about changing the kitten teeth here.
2. Teeth are crooked
Your kitten's teeth can come through incorrectly.
Not just reserved for us as humans. The teeth can also come through incorrectly in cats. For example, if the milk teeth obstruct the passage. That's why it's important to visit the vet regularly with your kitten. They can check the teeth and treat dental disorders. The younger you are, the easier the teeth are to correct. And yes, your cat may even need braces.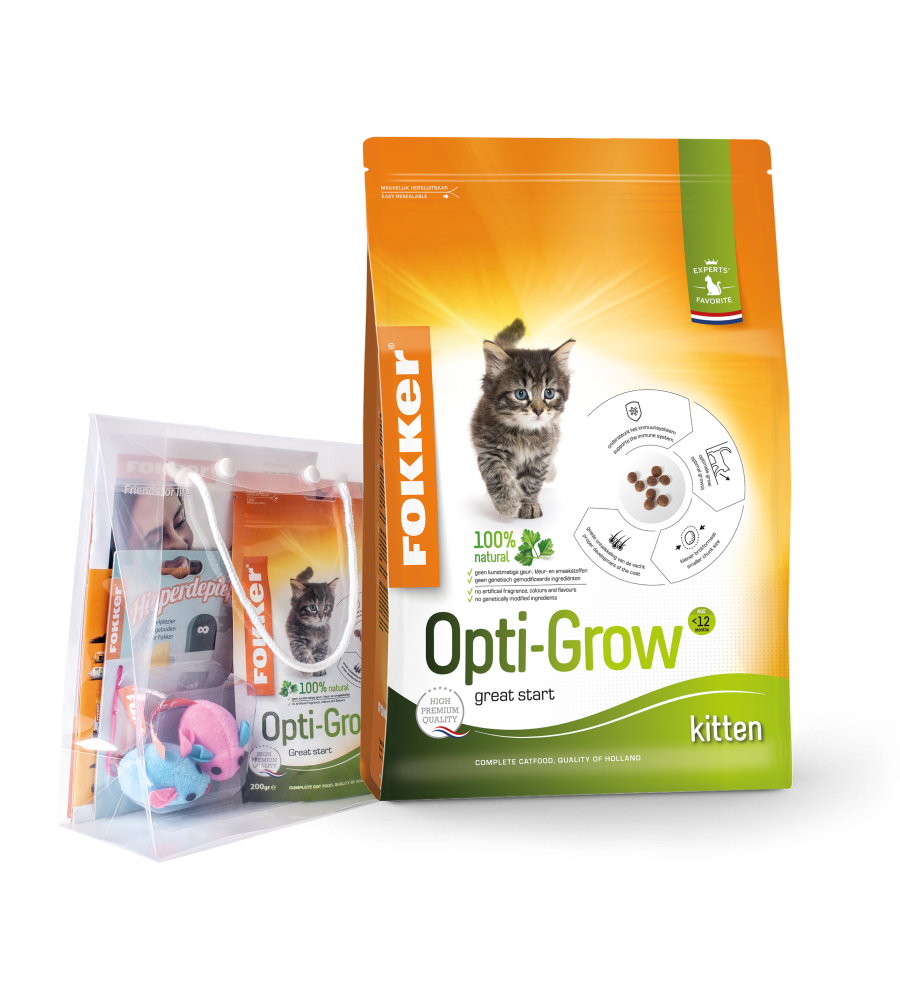 Free KittenPack
Good nutrition is indispensable and with the right care and attention you will have a buddy for life.
See product
3. Your kitten's baby teeth
You don't have to brush baby teeth (but it's smart to do)
Since your kitten only has her baby teeth in her mouth for a few months, brushing the teeth is not necessary for grooming. However, we recommend that you do this. When it comes to brushing teeth in cats, young learned is old done. You can brush your teeth from the moment the first baby teeth come through – that is around 4 weeks. Do this slowly and gently so your kitten sees it as a positive experience. This makes it a lot easier to brush the adult teeth later on. This prevents tartar from forming on the cat's teeth.
4. Kittens can already kill prey with their baby teeth
Well, this might not be the news you're waiting for about your kitten.
Still, cat mothers teach their offspring to hunt in nature when they are 5 weeks old. The first hunt is easy for kittens, because mother catches the prey herself. However, she keeps him alive to teach her young how to kill prey. The small teeth that look so cute are also life-threatening in practice. At least for mice.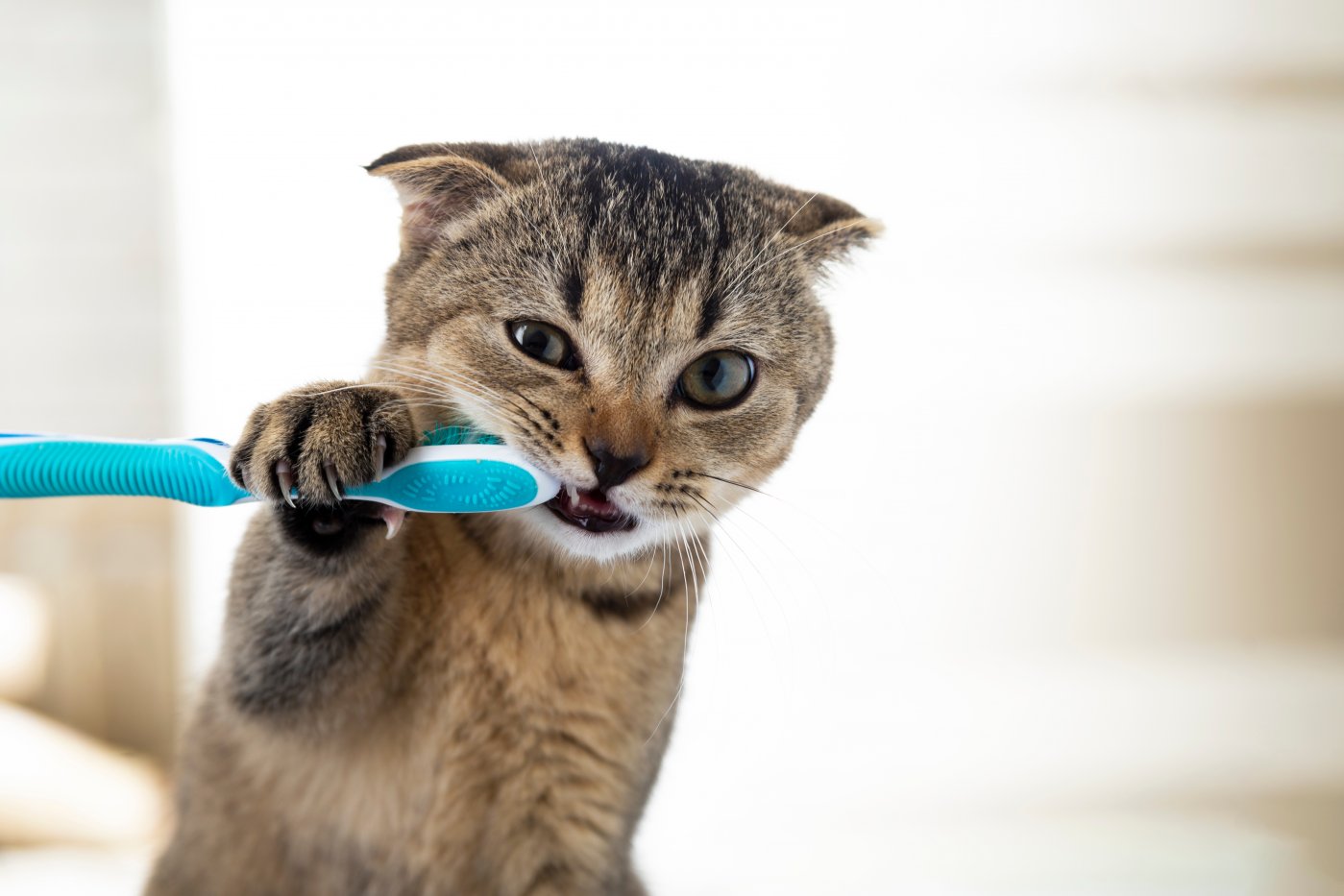 5. When to switch to adult kibble?
Once your kitten has exchanged all of its teeth, you can switch to adult kibble.
Kitten chunks are specially made for small teeth. Of course, they also contain essential nutrients that kittens need to grow properly. You can therefore choose to feed your kitten only kitten kibble for the first year, but that is not necessary. Once the adult teeth are through, your kitten can chew the larger chunks. Often the change of last teeth coincides with the spay or castration, so switching to adult food is even better to maintain a healthy weight.
Fokker chunks for kittens
Fokker Opti-Grow for kittens
Our Fokker Opti-Grow is specially tailored to the needs of kittens, because these kibbles are smaller than those for adult cats, you can continue to give it during the change. Do you notice that your kitten has trouble chewing? Soak the chunks in a little water to soften them. If your kitten is ready for adult kibble, you can switch to our Nutri-Fit. For larger breeds we recommend our Maxi-Bite, with a special shape and size of the kibble that stimulates chewing.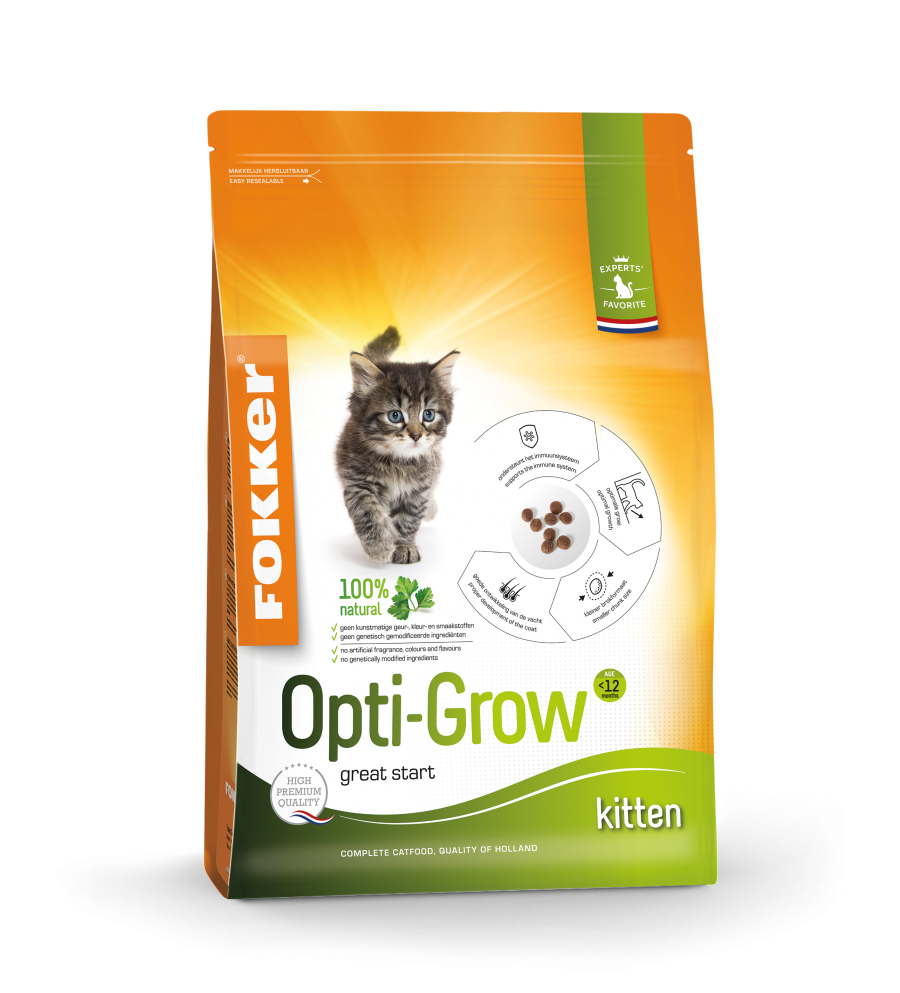 Cat Opti-Grow
A complete premium cat food for kittens. High-quality ingredients for healthy development.
See product