Bad breath, yellow teeth and difficulty chewing?
Tartar in cats
"Say aaaa..." It's a command we patiently perform ourselves when the dentist asks us, but chances are your cat won't listen to it. While they can suffer from their teeth just like us. Does your cat have bad breath, yellow teeth and difficulty chewing? Then there is a good chance that there is tartar. That sounds harmless, but can become a painful problem for your four-legged friend. Read here how tartar is formed and how to prevent it.
Read here how tartar forms and how you can prevent it.
How does tartar develop in cats?
The development of tartar in cats
After consuming a tasty meal, there will always be some leftover food in your cat's mouth.
Together with bacteria that naturally occur in the mouth, this adheres to the tooth surface.
We call this dental plaque. Dental plaque itself is harmless. It only becomes a problem if the plaque - under the influence of saliva - starts to transform into tartar.
Discovering tartar in your cat
Tartar can already be seen in cats from 2 years of age.
In fact, two out of three cats suffer from dental problems by the age of 3. The best way to find out if your cat has tartar is to look in its mouth.
Gently wrap your hands around the head and lift your cat's lip with your thumb. Do you see yellow teeth or bleeding gums? Then it is time for a professional dental cleaning by the vet. Does your cat sputter when you want to inspect his teeth? Then let it rest for a while, and try again when your cat is calm again. There's no point in forcing. As most cat owners know, the chances of the nails showing up only increase. In that case, it is better to make an appointment with the vet for a dental check - or have this done during the annual check-up.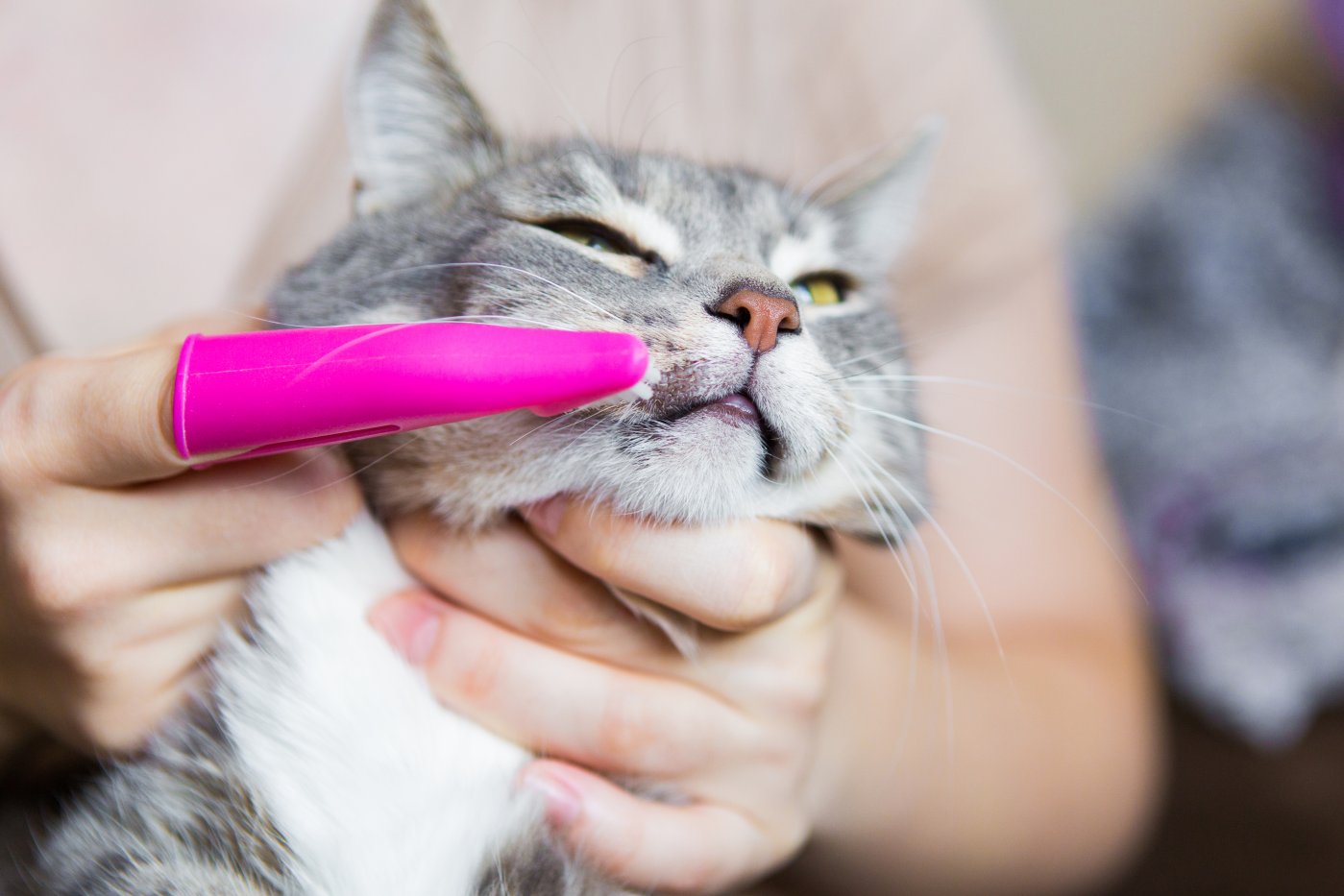 This is how you prevent tartar in the cat's teeth
The best solution to prevent tartar is to brush your teeth.
At least that's the theory. In practice, brushing is quite a challenge for most cats. If you manage to brush your cat's teeth, always use a special cat toothpaste. Human toothpaste is toxic to cats.
Is brushing your teeth unsuccessful? Fortunately, there are other options.
For example, there are powders that you can put over the food or in the drinking water and which counteract the formation of dental plaque. Feeding a good kibble or special cat treats that your cat has to chew on also helps to fight plaque - and thus the formation of tartar.
Fokker cat food against tartar build-up
Fokker's chunks are formulated to prevent the build-up of dental plaque.
Because chunks rub against the teeth when chewing, plaque is automatically removed.
With every type of food on our website you will find an image of the shape and size of the chunk.
Does your cat often swallow chunks whole?
Fokker has developed the Maxi-Bite especially for large cats, so that chewing is stimulated.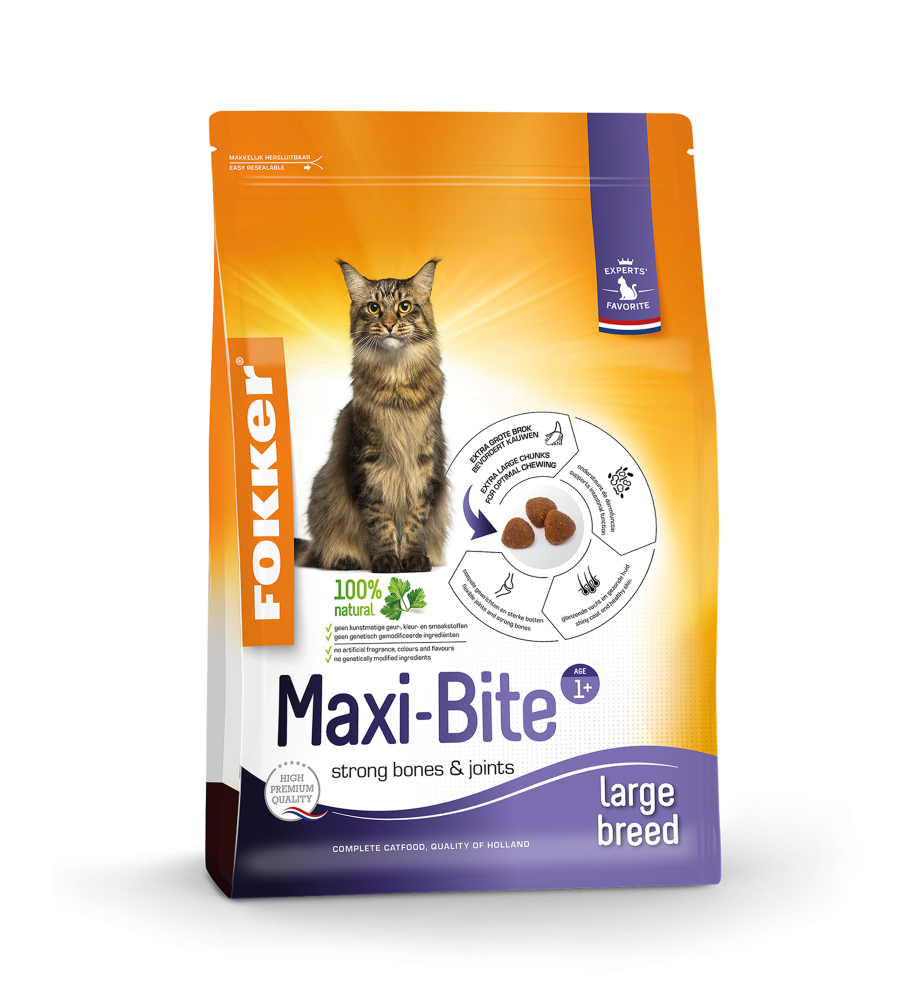 Cat Maxi-Bite
Premium food for adult cats and has been specially developed for larger cats. With bigger chunks.
See product