Taking care of your cat's teeth
Dental care for your cat

You have probably noticed that your cat has sharp teeth. Whether that was when your normally cute pet was tearing up their prey (pathetic) or when your cat was targeting you while playing (ouch). But what about cat teeth care?
Read all about dental care for your cat here
This is how a cat's teeth are put together
Did you know that cats – just like humans – are born without teeth?
At around 4 weeks, kittens start to have baby teeth. They start switching from 3 months. As a boss, you don't notice that. Kittens usually swallow their baby teeth. From 6 months, cats have their full permanent teeth.
This set of teeth consists of 30 incisors and molars. And yes, they are razor sharp.
Dental problems in cats are often plaque and they often suffer from it. If you don't do anything about this, tartar will first develop and later inflammation of the gums. And that can be quite painful.
How to recognize dental problems in your cat:
Bad breath
Eat more slowly
Do not chew kibble
drool a lot
Red or bleeding gums
From the third year of life, your house tiger can suffer from dental problems. Good dental care is therefore very important. But how do you do that?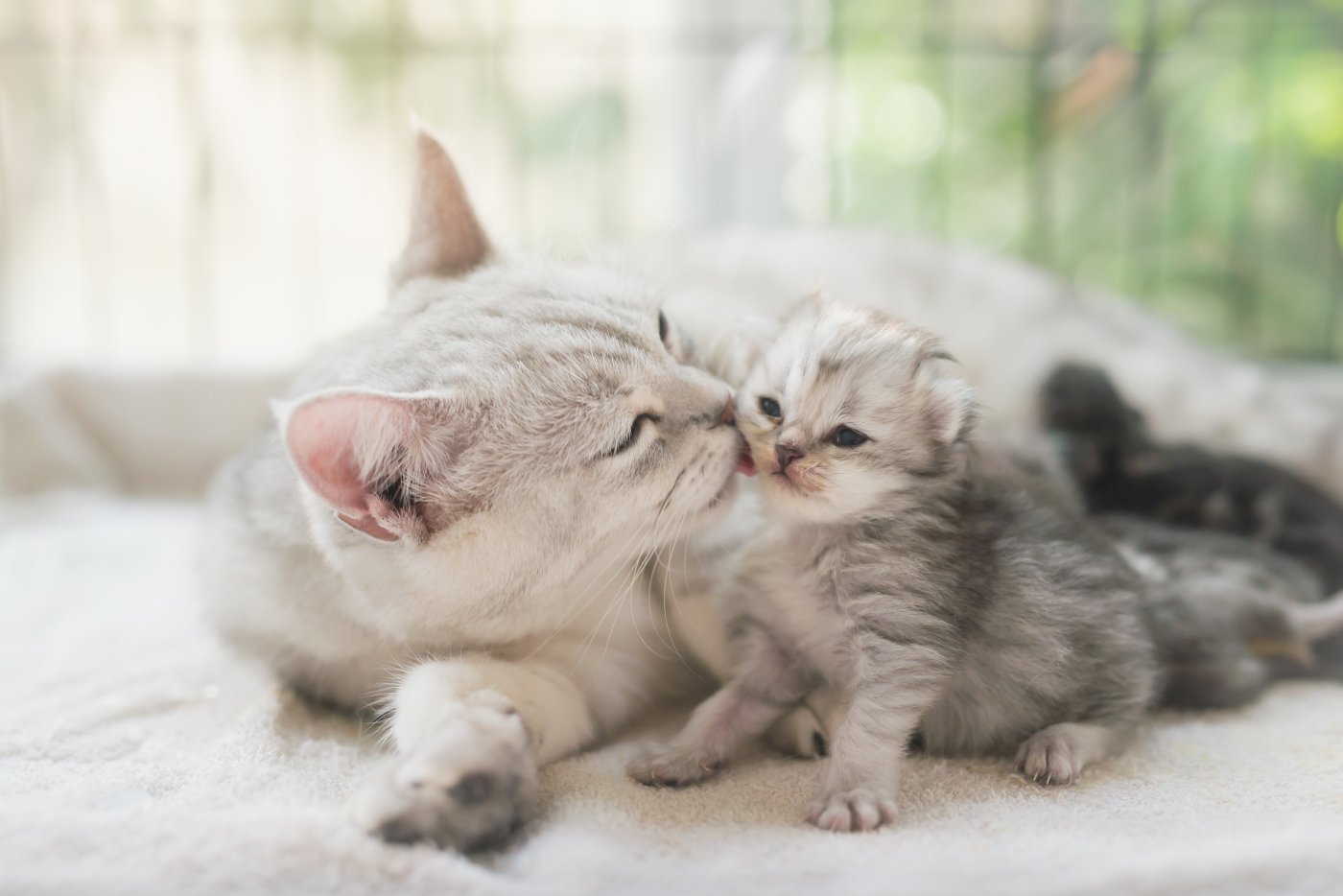 Brushing your cat's teeth?
You brush your teeth twice a day for two minutes.
Easy. For your cat it is a lot more complicated. Yes, brushing your teeth is a good idea there too. But chances are your furry friend thinks otherwise. As a result, he sharpens his nails once again… on your arms.
Of course brushing your teeth can be learned - with a good portion of perseverance - but luckily there are also other ways to keep your cat's teeth healthy.
Tip 1: Stroking
This is undoubtedly your cat's favorite tip is to stroke the cheeks. The stroking movement stimulates the production of saliva. Because the saliva has a cleansing effect, this cheek massage is a good first step towards healthy cat teeth.
Tip 2: Feed your cat chunks
With wet food, plaque builds up faster than with dry food, because chunks rub against the teeth when chewed. The bigger the chunks, the harder cats have to try to get them small. NB! LARGE kibble is only a good idea if your cat has healthy teeth.
Tip 3: Give kibble in a feeding game
Does your cat eat so fast that it hardly takes the time to chew? Then give the kibble in a feeding game. This creates an extra challenge, so that your cat automatically eats more slowly. So you have more time to chew.
Tip 4: Dental sweets
This tip will certainly appeal to your cat... sweets! Snacks for the teeth are often extra large and have a special shape that stimulates chewing. Some candies contain ingredients that clean the teeth extra.
Tip 5: Check-up at the vet
Have your cat's teeth checked at the annual vet check. Vets know what to look for and can professionally clean the teeth if necessary.
Prevent dental problems in your cat
As so often, so does the health of the cat's teeth.
Prevention is better than cure. Does the smell of your morning breath compare to your cat's? Then it's time to take action.
In the Fokker range you will find different types of food that are suitable for cats with dental problems. The high-quality ingredients of the Nutri-Fit chunks ensure optimally healthy teeth.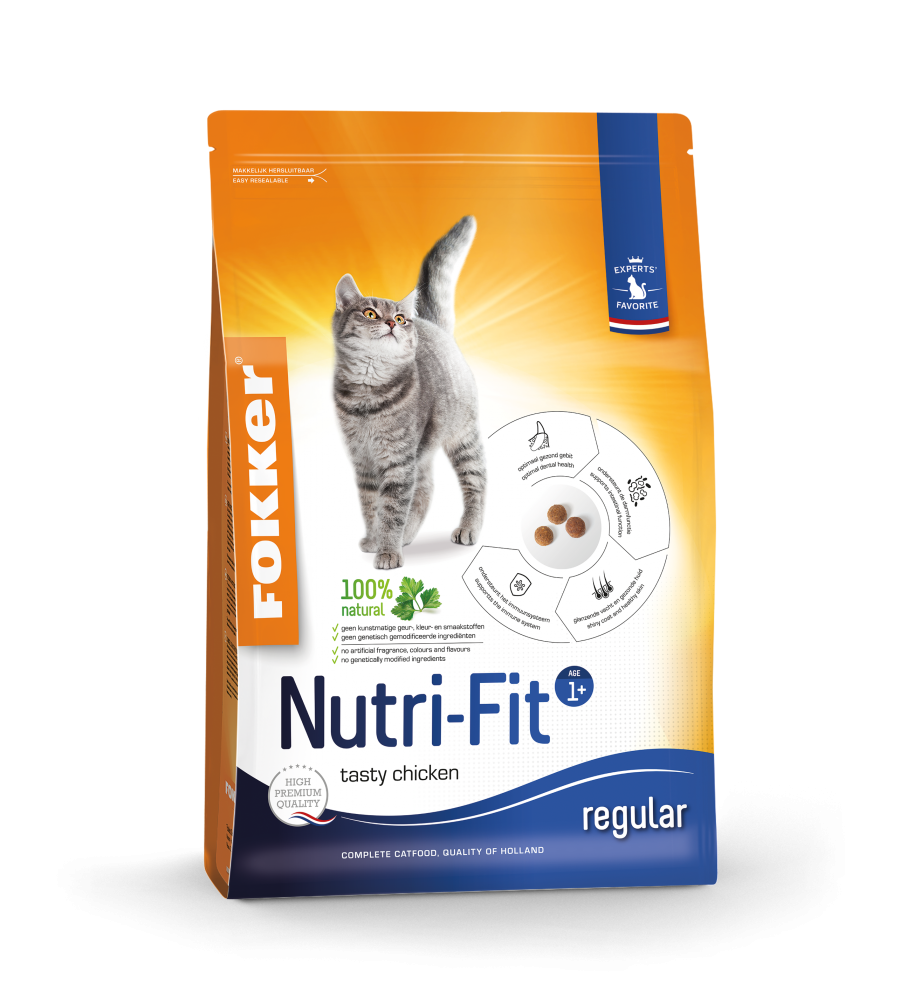 Cat Nutri-Fit
A complete premium cat food for adult cats. With high-quality ingredients.
See product