How do you keep your dog's teeth healthy?
Dental care for your dog

Oof! As much as you love your dog, you can miss that bad breath if… a toothache. Indeed, bad breath in dogs often indicates dental problems. Did you know that as many as 80% of dogs over the age of 3 suffer from dental problems?
Learn how to recognize dental problems and what you can do to keep them healthy.
The teeth of your faithful four-legged friend
Pups are born without teeth.
Usually the first (sharp!) baby teeth appear when a puppy is 3 weeks old. They start changing between 3 and 6 months. Small breeds a little earlier, large breeds a little later.
Keep a close eye on your dog's teeth while changing. Sometimes milk teeth remain, while the adult teeth are already coming through. Do you see this happening? Then take your puppy on a trip to the vet. This way you prevent crooked teeth, because braces for dogs… we don't know them yet.
Plaque and tartar are the most common dental problems. It is especially important for owners of a breed with a short muzzle, such as the Pug or Bulldog. Because the jaws are not directly above each other - which is the case with a dog with a long muzzle - the molars do not touch each other well when chewing. As a result, food residues remain in the teeth and plaque builds up faster.
How do you recognize dental problems in your dog?
Does your dog eat well and love chunks?
Point for you! However, good food does not mean that your dog has healthy teeth. Our four-legged friends love to eat. Fortunately, you can recognize dental problems in a different way. Do you notice bad breath, lumps around the jaws or bloody saliva? Then make an extra stop during the walk – at the vet.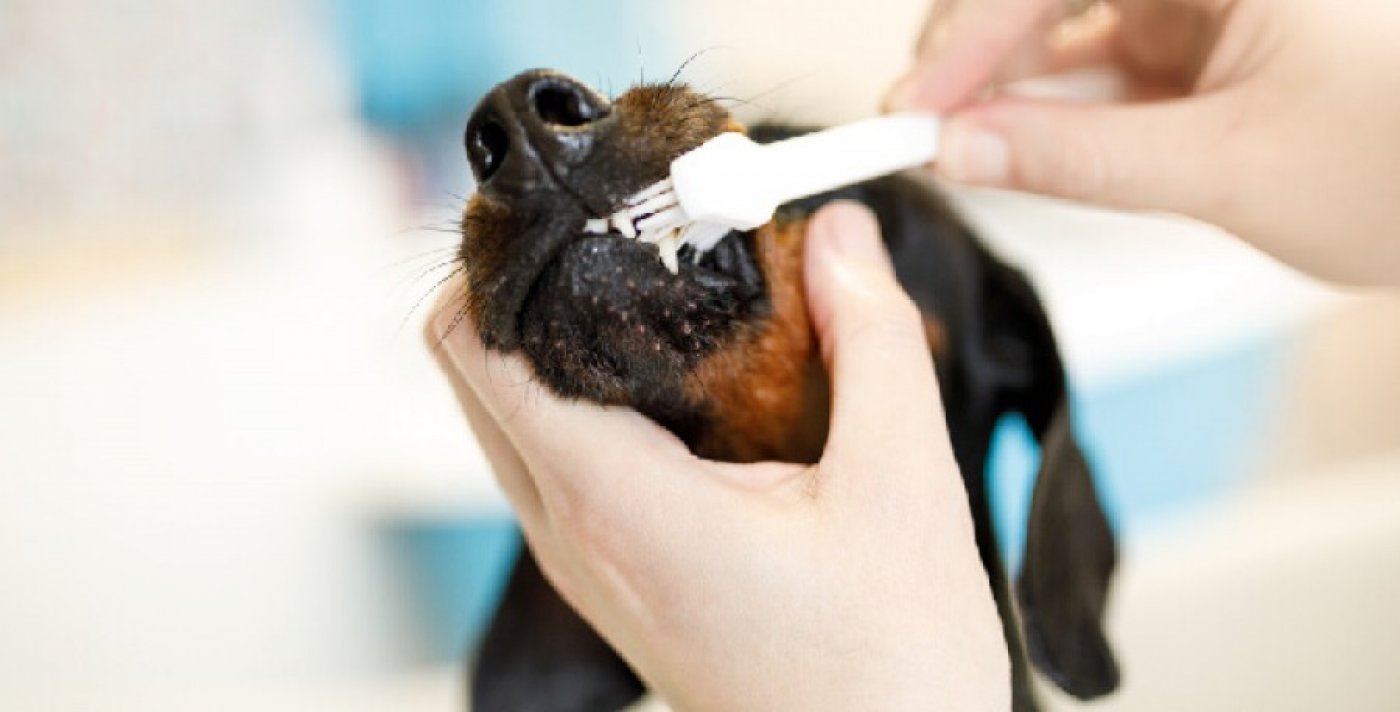 Brushing your dog's teeth?
You can achieve healthy dog teeth in different ways.
With dot on number 1 is: brushing your teeth. If you do this right from the start, your dog will see it as a moment when he has your undivided attention. You need:
1. A dog toothbrush or finger gauze
2. Special Dog Toothpaste
3. A sweet dog (you already have)
4. A good portion of patience
Start slowly to get your dog used to it. Lift the lips, touch the teeth and put some toothpaste on your fingers. Make the toothbrush a favorite object by placing a slice of sausage on it a few times.
Once this goes well, you can start brushing. You only have to do the outside, the inside stays clean because of the tongue. Keep it fun. It may seem easy for your dog to show his teeth, but if it's to growl, take a break.
Extra Tips
Is brushing your teeth not working as well as targeted or do you want to provide extra support for your teeth?
Your dog will definitely like these tips:
Give a chewing stick: the chewing movement makes the teeth cleaner and strengthens the gums.
Chew toys: yes, play! Chewing on special toys makes your dog produce more saliva. That cleans the teeth.
Feed Chunks: Chunks rub against the teeth when chewing, resulting in less plaque. Choose skirts without sugar, but with important building materials.
Keep your dog's teeth healthy
Go to the vet for a check-up
No matter how hard you do your best to keep your dog's teeth shining white, it's important to see your vet regularly for checkups.
Between those visits, good nutrition will go a long way.
The high-quality ingredients of the Nutri-Fit chunks ensure optimally healthy teeth.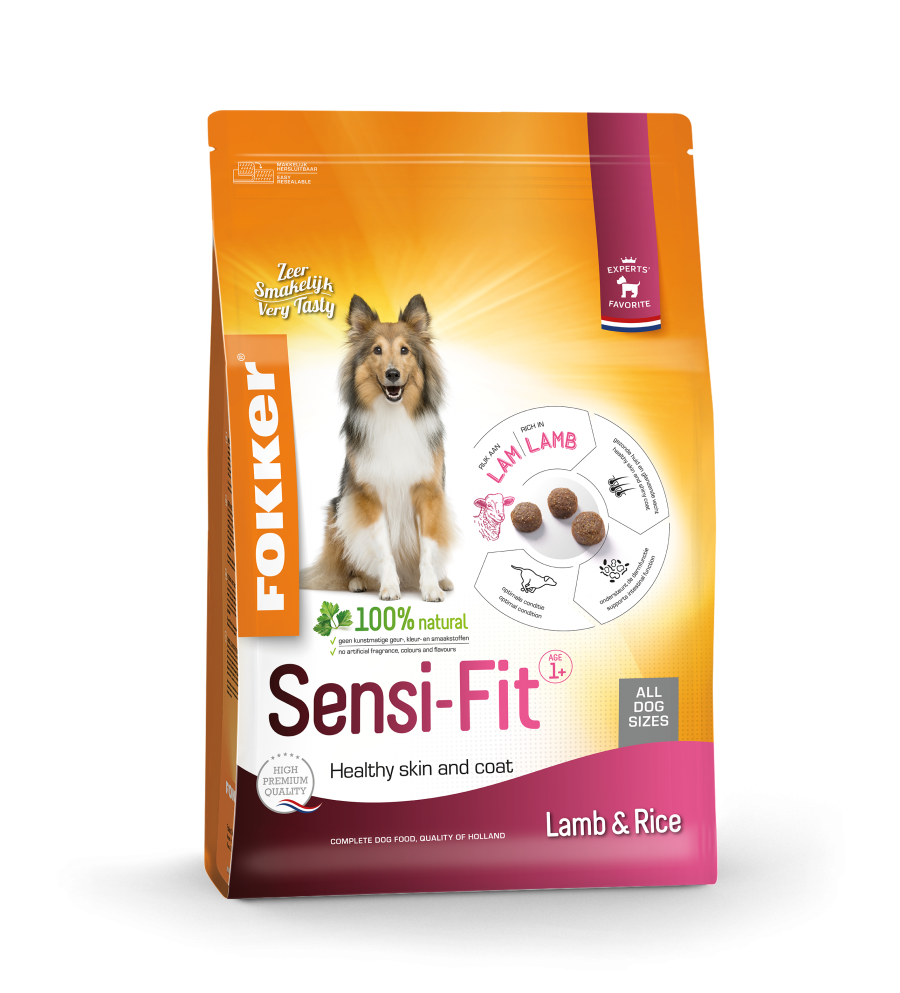 Dog Sensi-Fit
High premium dog food for adult dogs based on lamb and rice. Particularly suitable for sensitive dogs.
See product