Is "sledding" your dog's favorite hobby?
Prevent clogged anal glands in your dog

No, we're not talking about sledding in the winter with a thick pack of snow. It is about specific dog behavior, where your dog slides its behind on the floor. If your four-legged friend does this often, there is a good chance that he suffers from clogged anal glands.
You can read how this occurs and what you can do about it in this blog.
What are anal glands in a dog?
What are they for?
Dogs have two pouches at the anus – at 4 and 8 o'clock to be precise. These are the anal glands. Technically, they are not glands, but sacs filled with a strong-smelling substance. Usually these are emptied at the same time as the stool. However, your dog can also use the fluid from the anal glands to mark his territory. An effective method, because for us as humans, the moisture from the anal glands already smells very strong. Just see how that sounds to a dog's sensitive nose.
How do you know if the anal glands are clogged?
The typical "sledding" is a sign that your dog has clogged anal glands.
Licking, scratching or biting the anus often indicates a blockage. This is a painful affair for your dog. If the bags have been clogged for a long time, they can ignite. You will see an open wound and smell a foul odor. If that happens, it's time for a trip to the vet.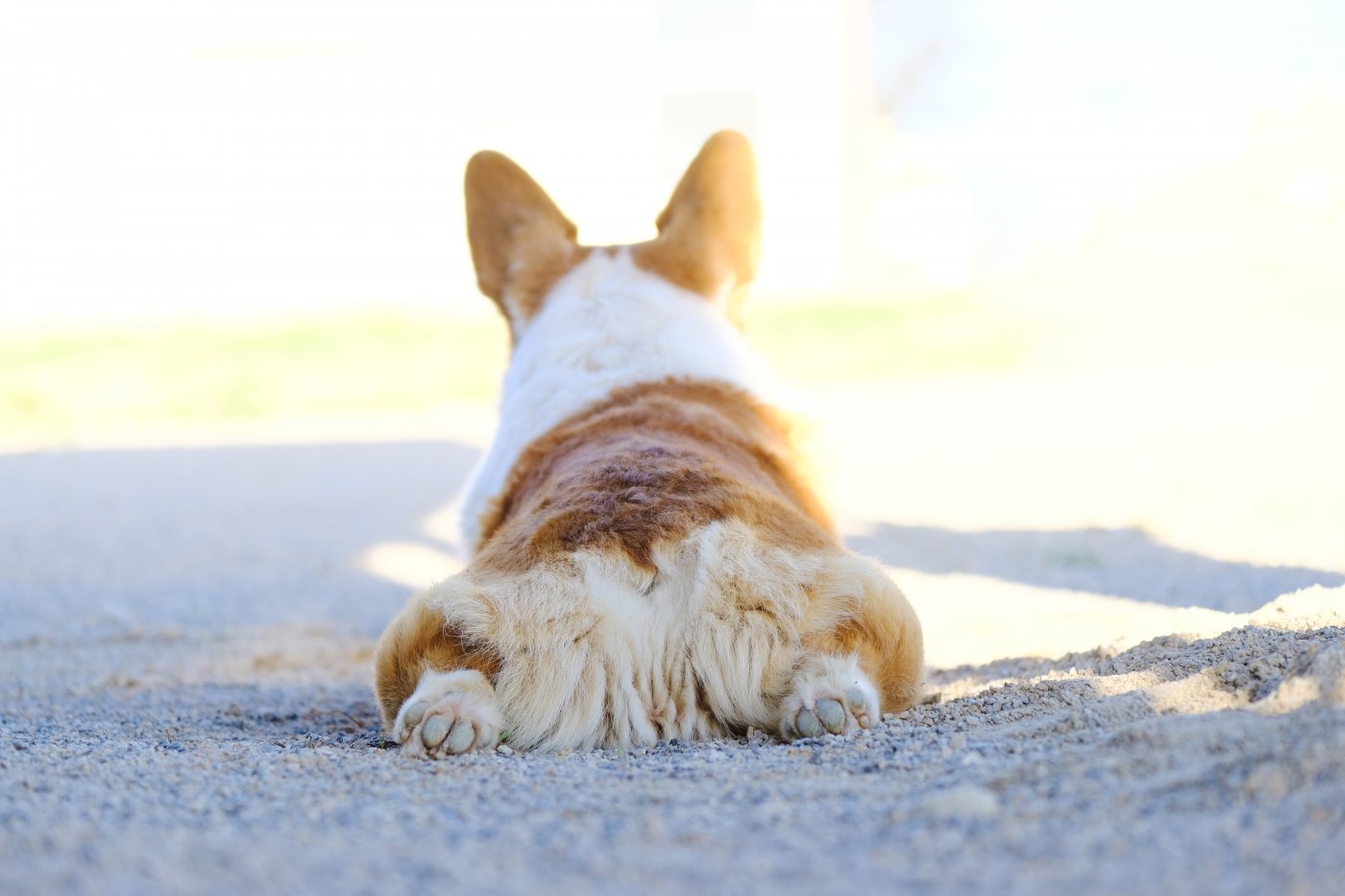 How can you prevent blockage of the anal glands?
Usually the anal glands empty automatically during defecation.
It is important that the stool has the right thickness. If it is too thin or if your dog has diarrhea, there is a good chance that the anal glands will remain full. Even if your dog has few or hard stools, the bags are not always emptied. Good nutrition with sufficient fiber is therefore important to prevent constipation.
If your dog often suffers from clogged glands and good nutrition does not help enough to solve the problem, you can learn to empty the anal sacs by hand. Do this carefully and consult with the vet. Preventive squeezing can also lead to inflammation and other problems, and you naturally want to prevent that. Surgery is also possible. The anal sacs are then opened or removed, so that the blockages are a thing of the past.
Good dog food with enough fiber
Good nutrition helps to prevent clogged anal glands.
Just like with many dog ailments, the same applies to clogged anal glands: good nutrition helps to prevent problems. As long as your dog has firm stools, the anal sacs will empty automatically and you don't have to worry about blockages. If you notice that your loyal housemate's stool is too thin or too hard, try a Fokker product. These are precisely tailored to the stage of your dog's life, so that the stools get exactly the right composition.
If the dog still has loose stools, then you are probably giving too much food, so that the stool does not have time to thicken.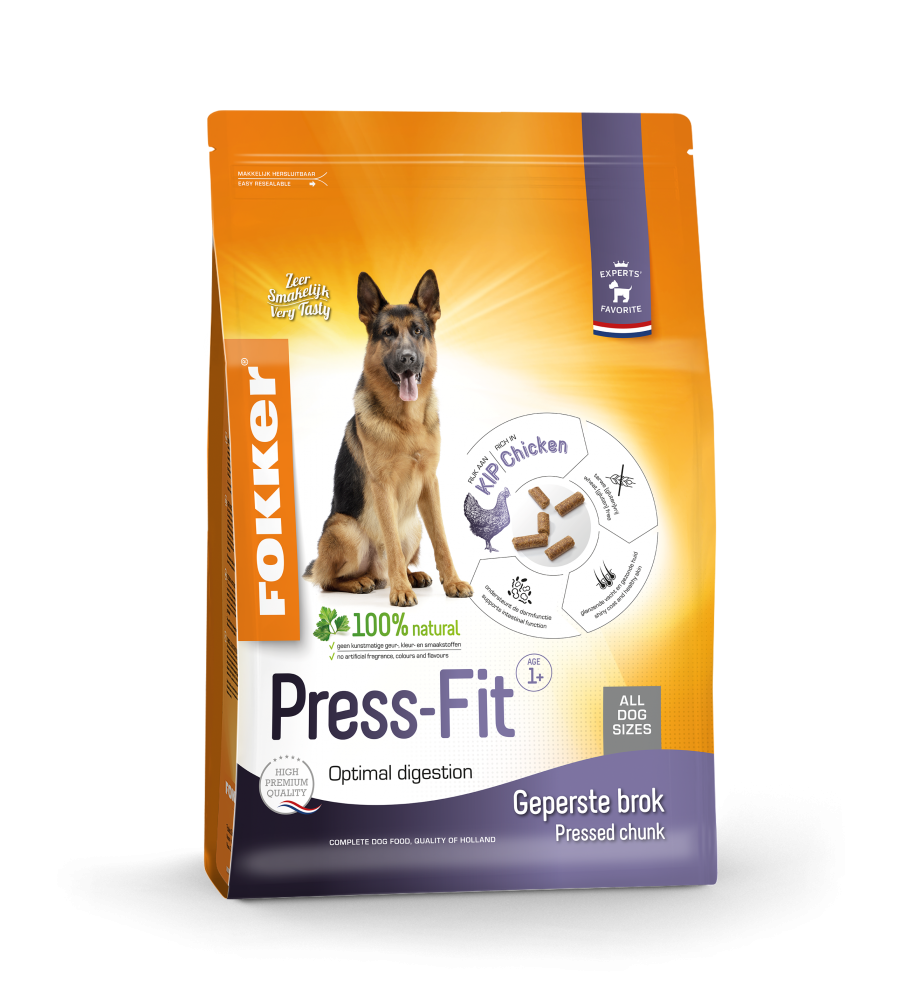 Dog Press Fit
High premium food for adult dogs with medium to high activity in (cold) pressed form.
See product