Your dog loves food
Digestion of your dog

You've known for a long time that your dog loves to eat and does his need during his walk. But what happens in between, in the body of your four-legged friend? That's digestion. Although the digestion of a dog is similar to that of a human, there are also some things different than with us.
In this blog you can read how digestion works in dogs and how you can recognize problems with this.
Course of digestion in a dog
Dogs chew food with their teeth in the mouth.
Unlike in humans, the mouth in dogs is not part of digestion. Chewing only serves to break food into pieces that can pass through the esophagus. The real digestion begins in the stomach. Which is relatively larger in dogs than in humans. Also, the stomach acid is much stronger, so dogs can easily process things like bones.
If the stomach has processed the food into a liquid knit, it passes through to the small intestine. In relative terms, these intestines are much shorter than in humans. A good intestinal flora is therefore extra important, so that your dog absorbs all nutrients well. All food that the small intestine does not process passes through to the large intestine. Here the water is extracted from the remainder. Everything that remains – after a stopover in the rectum – leaves your dog's body. The only task you have is to pick up the drolls with a poop bag, but that goes without saying.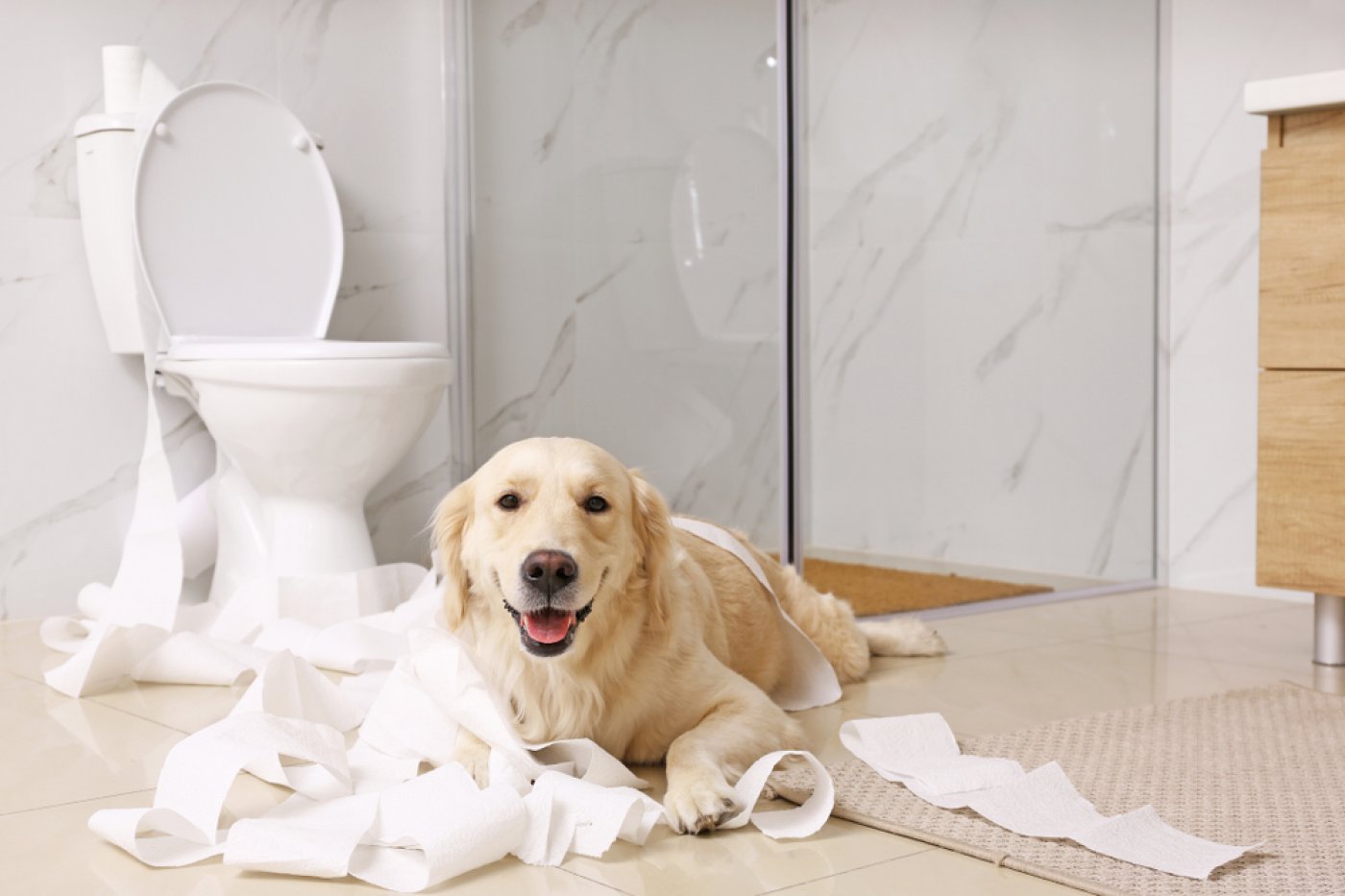 How often does a dog defecate?
The digestion from eating to defecating takes an average of 12 to 24 hours in dogs.
This means that one to two times a day stools are normal. Does your dog defecate less often? That's not an immediate problem either. Certainly large pieces of food stay longer in the stomach, so digestion takes more time. In a puppy, digestion is much faster. Puppies therefore have to go outside more often to do their need.
Digestive problems
If your four-legged friend does not digest his food well, you will notice this especially in the stool. If your dog normally defecates 1x a day and now 3x, then something is probably wrong. A different color or solidity usually indicate a problem. Often this passes quickly. If it persists for more than a few days, it's smart to contact your veterinarian.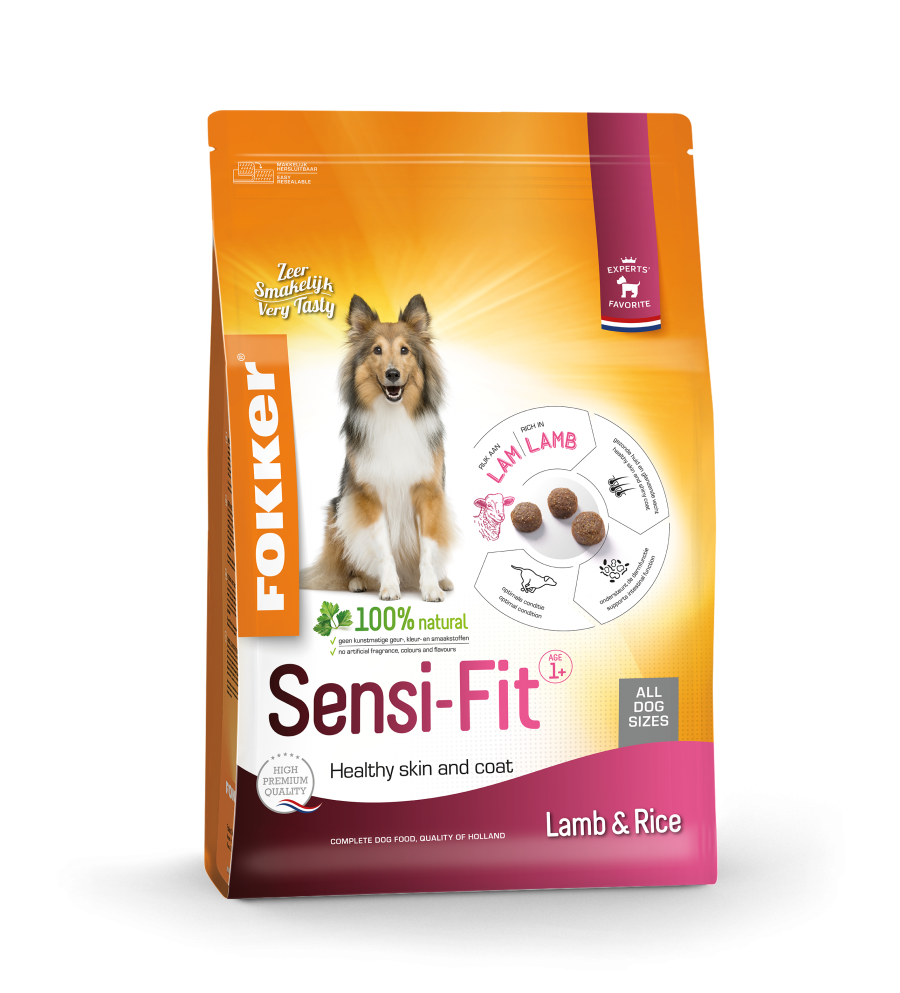 Dog Sensi-Fit
High premium dog food for adult dogs based on lamb and rice. Particularly suitable for sensitive dogs.
See product
These are possible digestive problems and their causes:
Diarrhea: change of diet, worms, medication, eating spoiled food or a virus
Soft stools: too much food, so your dog doesn't have enough time to digest it
Constipation: too little fiber in the diet, eating bones, polyps in the intestine or inflammation
Black stools: bleeding in the stomach or intestines, eating dark food
Light stools: lots of bones or rice in the food
Colored stools: green from eating grass, yellow from drinking milk or orange from increased breakdown of blood cells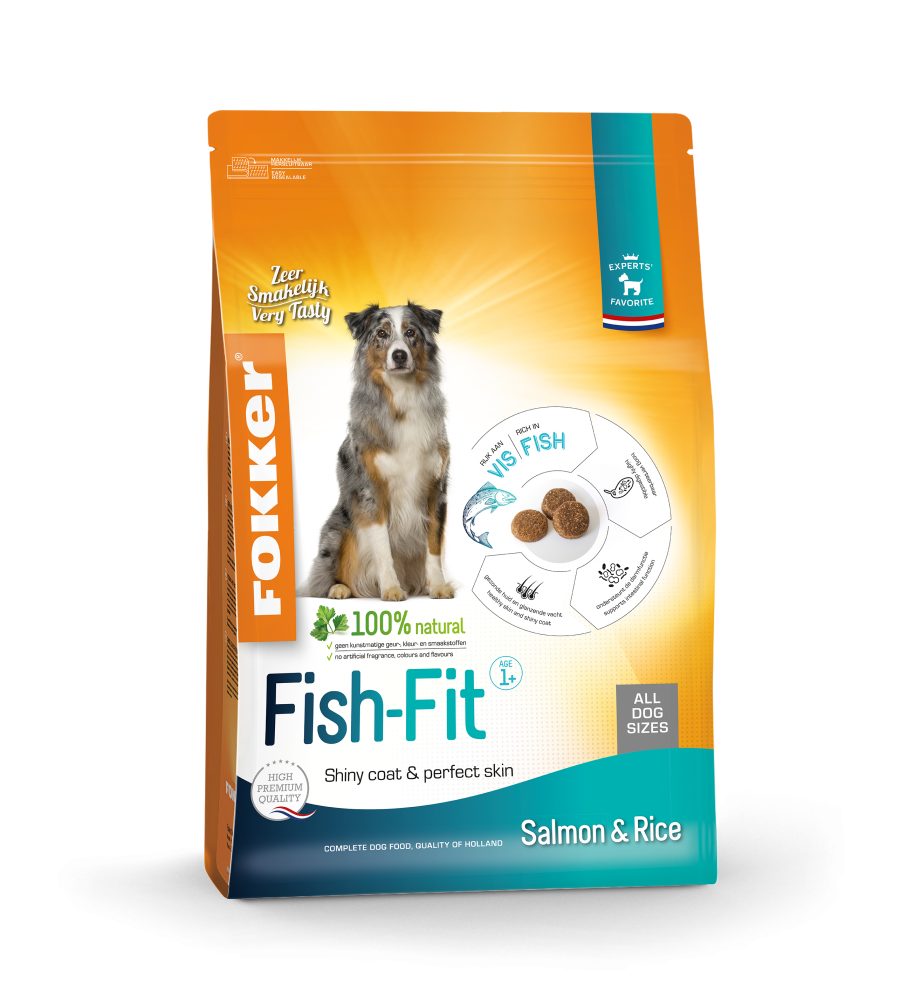 Dog Fish-Fit
High premium dog food for adult dogs based on fish and rice. Particularly suitable for sensitive dogs.
See product
Solving dog digestive problems
If your dog has digestive problems,
you always do well to consult a veterinarian. They can investigate whether there is something medically wrong with your dog. Is everything in order but do the problems remain? Then it can help to give your cuddly roommate easily digestible food. The Fokker Sensi-Fit and Fish-Fit are suitable for this. In addition, fiber helps to give the stool the right firmness. The Fokker Nutri-Fit for small, medium or large dog is rich in fiber.