At Fokker, pets are always central
5 things about Fokker

It is not for nothing that we have been a trusted supplier for many owners, catteries and dog breeders for 40 years. But how do we actually ensure that your four-legged friend is comfortable in his fur? And what do we pay attention to when selecting our ingredients?
In this blog we tell you 5 useful facts about Fokker.
Did you know...?
Fokker has its own feeding line.
Sometimes you sit with your hands in the hair when it comes to your pet's nutrition. Especially if your dog or cat needs special attention. For all questions about feeding dogs and cats, you can contact fokker's nutrition advice line. Via +31 (0)40 7820208 you will immediately get a nutritionist on the phone who will tell you everything about the composition, ingredients and properties of Fokker's food.

The nutrition advice line is available from Monday to Friday between 9:00 and 16:30.
Did you know... Fokker chooses its ingredients responsibly?
The well-being of your pet is very important to Fokker. But not only that. Animal welfare also plays a major role for us in the origin of the feed. That is why we only source our ingredients from responsible and environmentally conscious farms based in Europe. Both livestock farming and arable farming are regularly checked. In terms of dietary sources that we process in the feed, we always prefer high-quality protein and fat sources of animal origin. They contain all the nutrients that your dog or cat needs.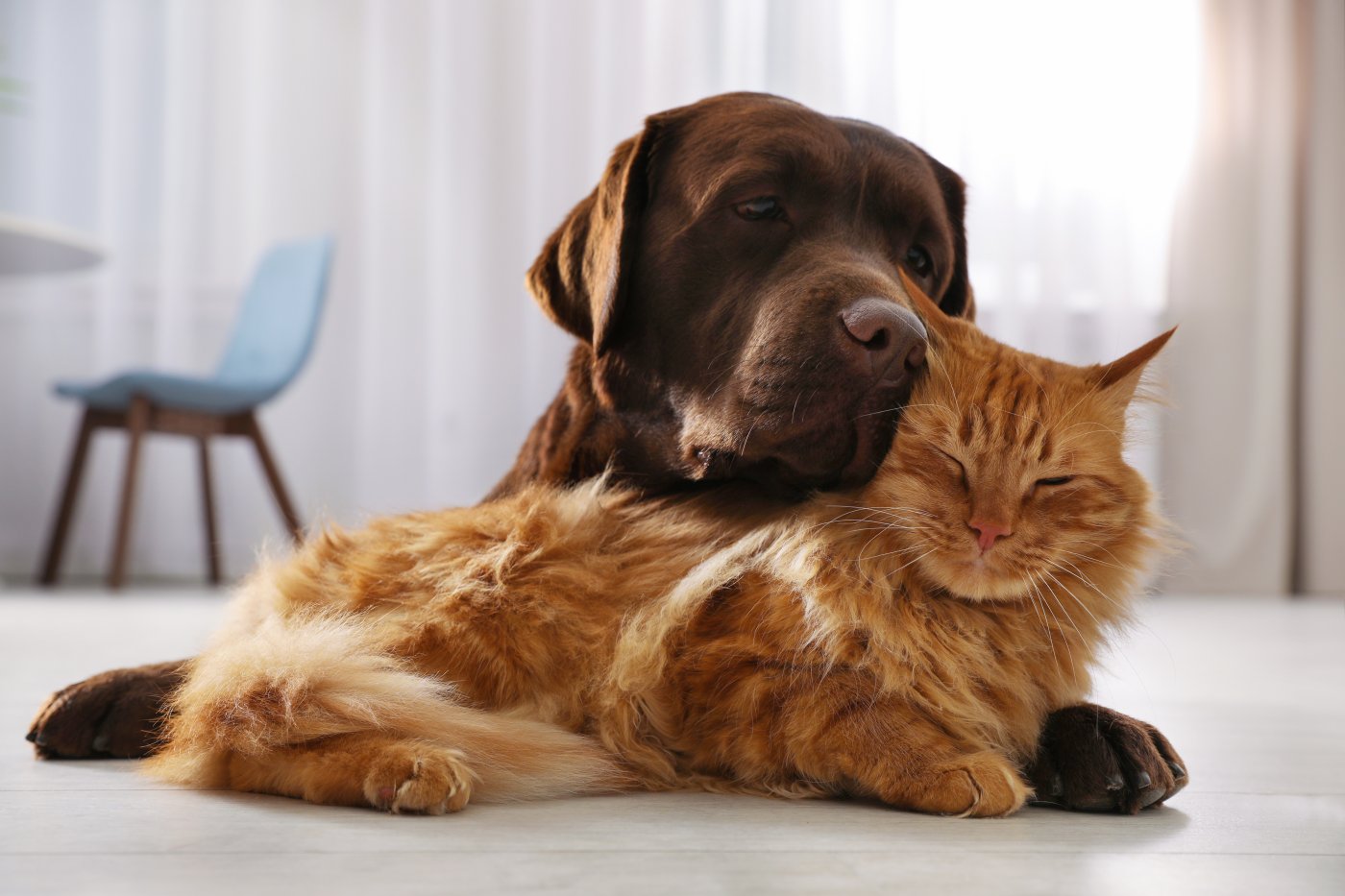 Did you know...?
Fokker continuously checks the quality of the chunks?
Of course, you should always be able to rely on the quality of our food for your pet. That is why we continuously monitor our quality and processes. We do this by checking raw materials for our chunks at the entrance and continuously monitoring the production process. Several samples are drawn from each production and kept and randomly checked. In addition, we carry out laboratory studies to optimize the composition of our food and we regularly test the digestibility, palatability and more in dogs and cats in our test panel. This way we ensure that our feed continues to appeal to animals and owners.
Did you know... Good information for Fokker is very important?
Fokker not only likes to talk about pet food, but also finds it very important. That is why we keep you informed through various channels.
For example, through our active community on:
But also with our newsletter 'Leesvoer'. It is packed with information about pets. How do you ensure a safe and pleasant living environment? And what should you pay attention to when choosing your food? Finally, we provide training on nutrition at dog and cat associations. In this way we help owners to do the best for their animal.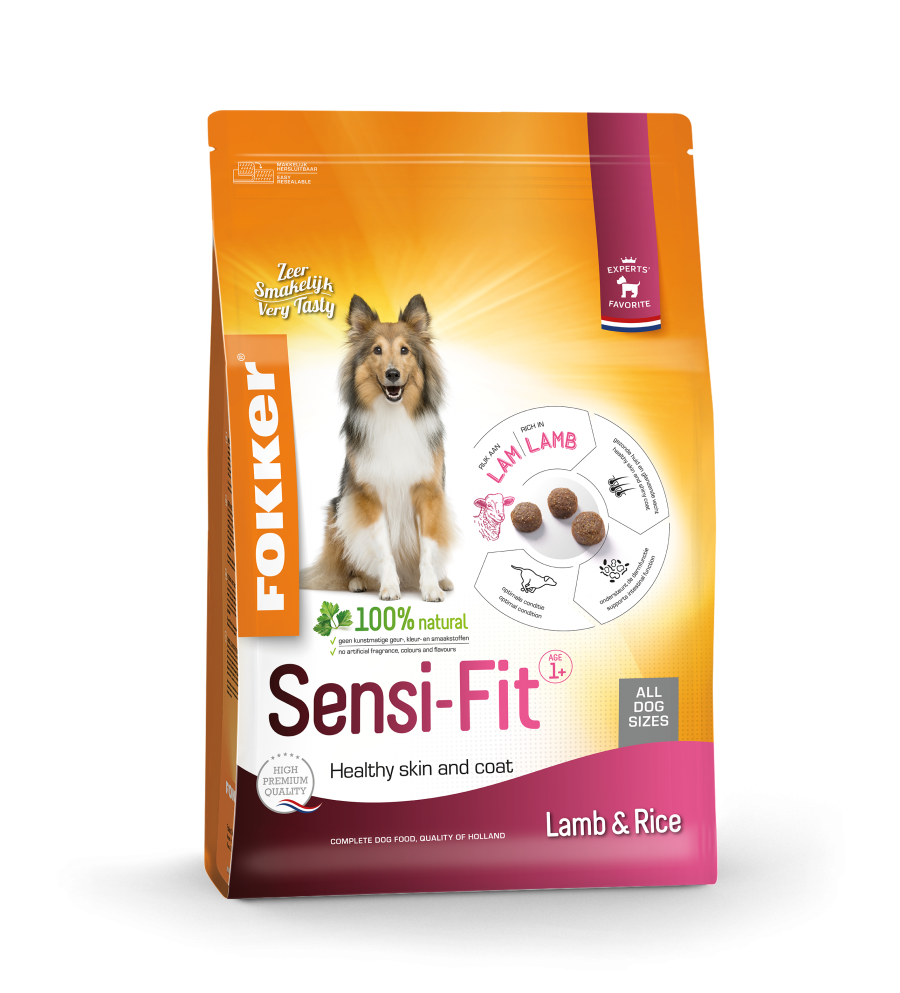 Dog Sensi-Fit
High premium dog food for adult dogs based on lamb and rice. Particularly suitable for sensitive dogs.
See product
Did you know...?
Fokker supports many events in the field of dogs and cats?
At Fokker we like to put our pets in the spotlight. That is why we sponsor about 100 events per year. Think of dog shows, cat exhibitions, competitions for lovers and puppy days. In addition, we sponsor Roderick Glastra, the two-time world champion in the sled dog sport. Finally, we support shelters and reception centres by donating our feed to them. After all, all dogs and cats deserve the best.
40 years of experience with dogs and cats
Professional knowledge and good information are important at Fokker. Only by knowing exactly what dogs and cats need, we can give your four-legged friend the very best nutrition. Fokker has been producing honest products for 40 years where you get value for money. Together with good education and an active community, we ensure that your pets live their best lives.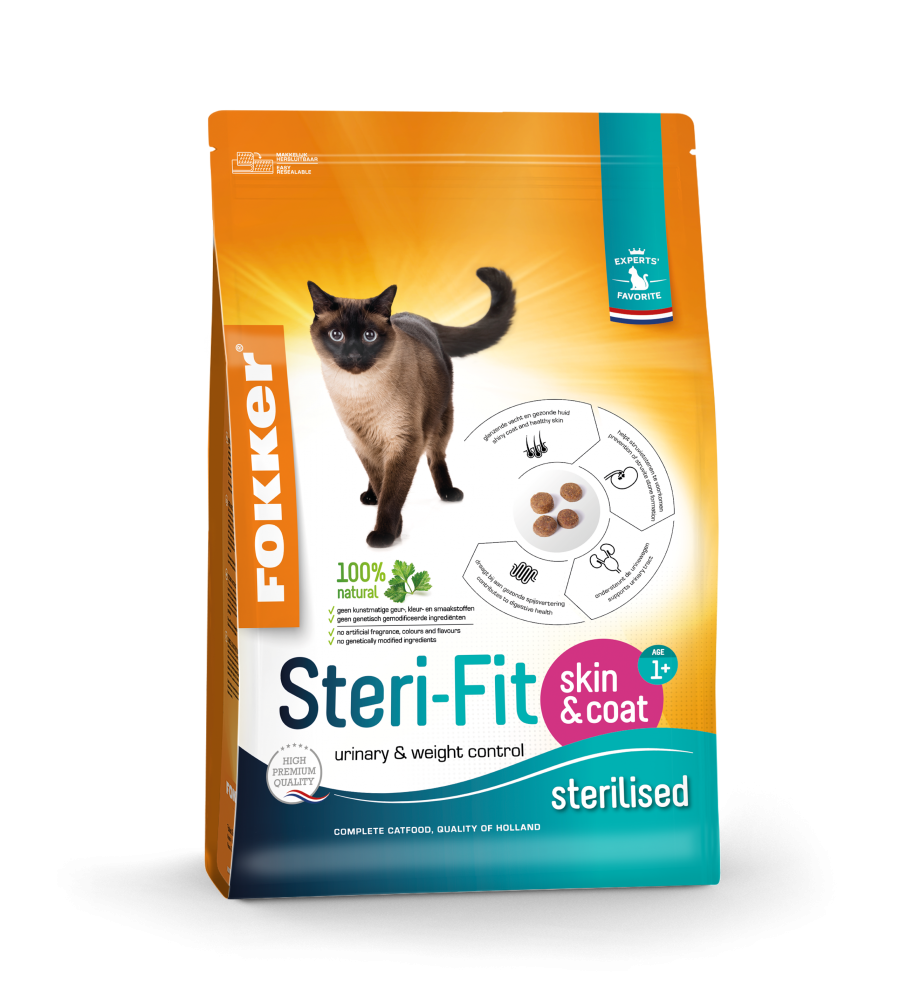 Cat Steri-Fit Skin & Coat
Food for adult cats that have been sterilized and need an extra boost for skin and coat.
See product