How do you recognize dry skin in your dog?
Origin of dry dander in dogs

Now that the cold days are approaching, many people suffer from dry skin again. But did you know that dogs – under their fur – can also suffer from dryness and flaking? However, because their skin is covered with a thick pack of hairs, it is much less noticeable than on your own. Yet it is a troublesome ailment that can lead to itching, scratching and bald spots in the coat.
In this blog you can read how to recognize dry skin in your dog and what you can do to solve it.
Flakes in the dog's fur
Have you ever suffered from dandruff yourself?
Then you know that the white flakes stand out the most. Also in dogs, dry skin manifests itself in flakes in the coat. In a dark coat they are easy to find, but in a light coat they are a lot less noticeable. Therefore, also look in the basket or on your own clothing to find out if your dog leaves behind flakes. Another sign that your dog is suffering from dry skin is frequent scratching. This can lead to scabs on the skin or irregular bald spots.
This is how dry skin flakes arise in dogs
Dandruff occurs when the sebum production of the skin is disrupted.
In most dogs that suffer from flaky skin, the skin produces too much sebum. The cause of such a deviation is often an allergy, metabolic disorder or a nutrient deficiency. Certain varieties also suffer more from flaking. These include West Highland White Terriers, Dachshunds and Labrador Retrievers. Finally, fleas, lice and mites in the coat can cause dandruff. To find out what causes the itching and dry skin in your four-legged friend, it is wise to pay a visit to the vet.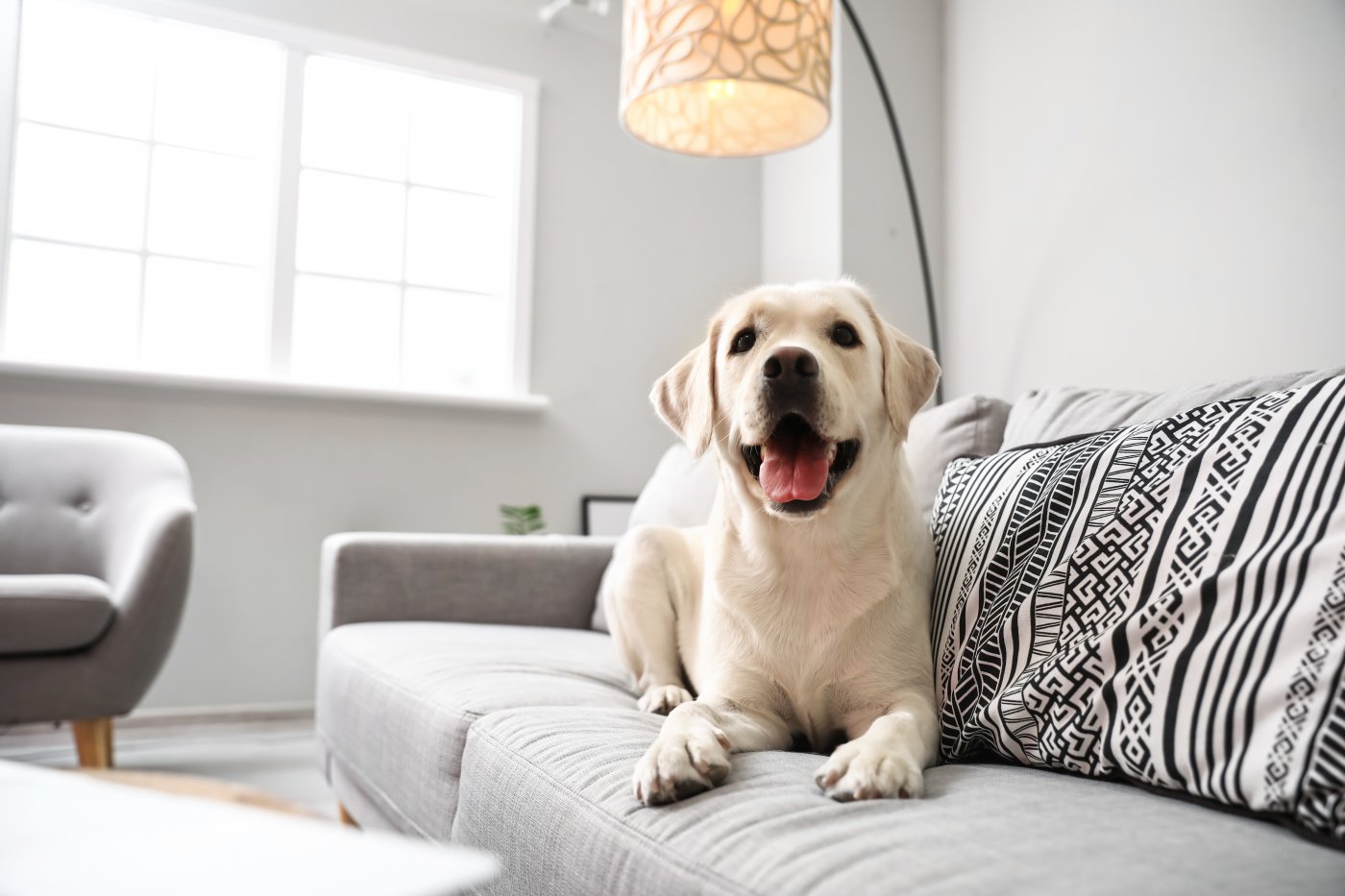 Preventing Dandruff in Dogs
Which nutrients are needed for a healthy coat?
Dogs' skin – just like people's – needs the right nutrients to stay healthy. Fatty acids such as omega 3 and 6 are essential for the development of a healthy coat. In addition, proteins play a major role. At least 30 percent of the proteins that your dog ingests daily is used for the development of the coat. Finally, vitamin A is crucial in the growth of skin cells and the regulation of sebum production. Therefore, choose a feed type that contains all these elements.
Does your dog regularly get a refreshing bath? Then it is important to use special dog shampoos. Make sure that the shampoo does not contain any chemicals or perfume, as these will dry out the skin further. Regular brushing – or even better: a firm stroke – helps to regulate sebum production.
Choose good food that supports dry skin
The best food for your dog's skin.
To support your dog's skin, Fokker has developed the Fish-Fit and Sensi-Fit. In addition, it can be useful to provide extra support for your dog's skin with additional food or supplements. Our Meatrolls are enriched with fresh salmon, which means they contain a lot of omega 3 and 6. Vitamins A and E are also abundant. Extra advantage: you can be sure that your gourmet will lick his feet when you serve him a bite of Meatroll.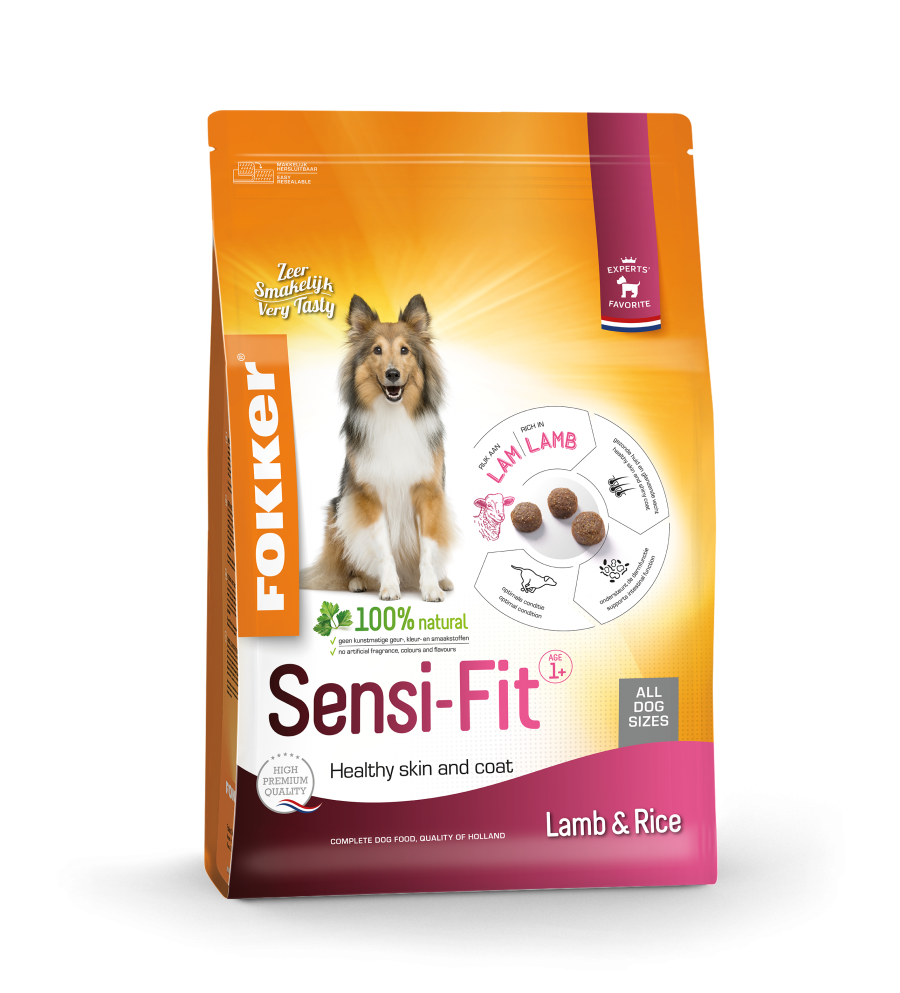 Dog Sensi-Fit
High premium dog food for adult dogs based on lamb and rice. Particularly suitable for sensitive dogs.
See product