A healthy coat means a healthy dog
5 tips for a healthy coat in your dog

Short or long, straight or curly, with a woolen under coat… so many dog breeds, so many coat types. Each coat type needs its own care. What do they have in common? A healthy coat means a healthy dog.
Read on to discover the 5 most important tips for a healthy coat for your four-legged friend.
Tip 1: adjust the coat care to the breed
Each dog breed has a different type of coat.
In general, the coat of long-haired dogs requires more maintenance than that of a short-haired breed. Wirehaired dogs – with an under coat and a short top coat – need to be picked a few times a year to keep the coat healthy. The breeder or vet can tell you what type of coat your dog has and what care it needs.
Tip 2: brush your dog as often as necessary
It is important that you brush your dog often
Depending on the type of coat, it is important to regularly run a comb through your dog's coat. With short-haired breeds this is usually only necessary during the moulting period (twice a year), for medium or long coats the brush may be taken out of the closet every day.
Practice brushing by first getting your dog used to being touched. Build this up slowly and stop before your four-legged friend starts to struggle. This way, brushing remains a positive experience, and you can even turn it into a pleasant moment.
Choose a brush that suits your dog's coat. There are many different types of combs and brushes: with long and short teeth that are close or far apart, as well as slicker brushes with metal hooks for longer and thicker coats.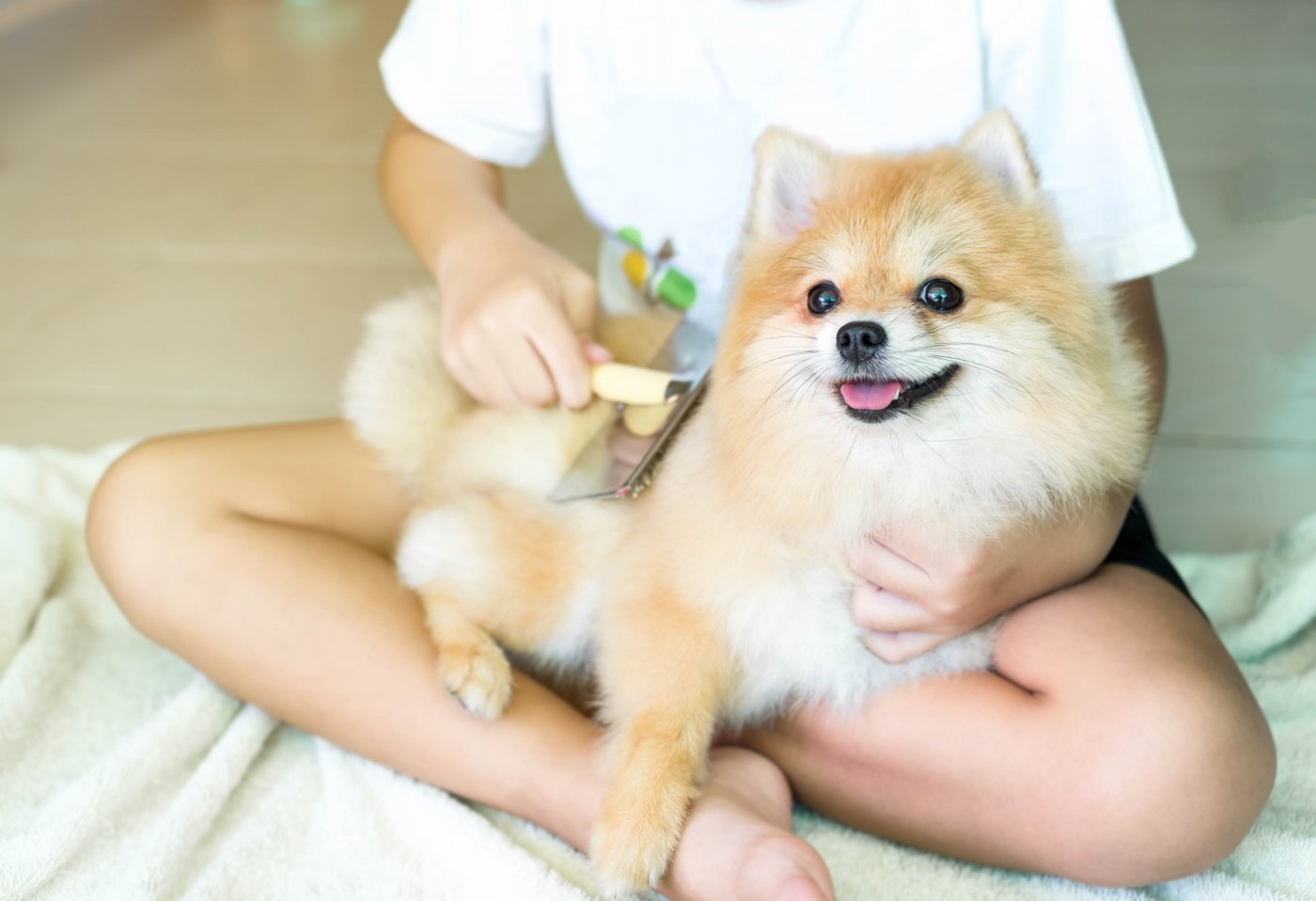 Tip 3: in the bath or shower
From time to time, your dog's coat could use a refreshing wash.
For example after a swimming party or mud bath. Is your dog not much of an adventurer? Then washing 2 to 3 times a year is sufficient. Always wash your dog with special dog shampoo to preserve the natural protective layer of the skin. Rinse well to avoid itching and irritation.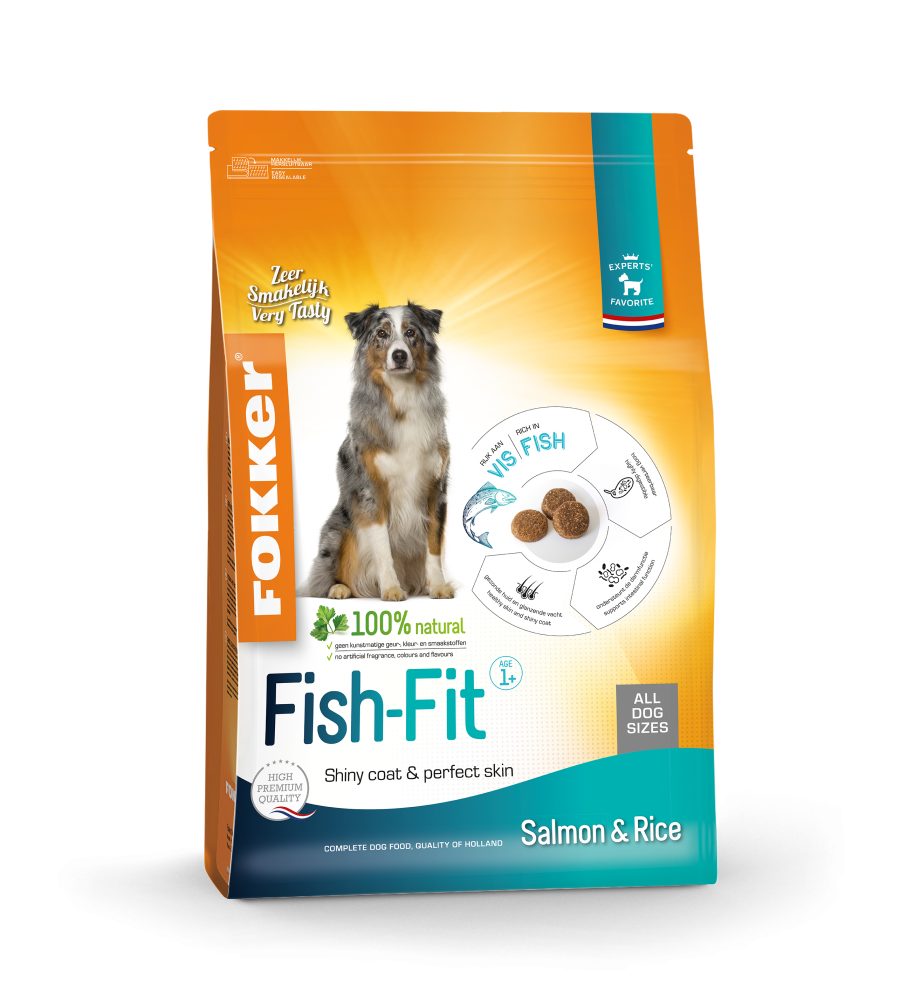 Dog Fish-Fit
High premium dog food for adult dogs based on fish and rice. Particularly suitable for sensitive dogs.
See product
Tip 5: choose food that supports the coat
Dog hair consists of about 95% protein.
Good food is the basis of a healthy and shiny coat. Food with high-quality proteins, from meat, supports hair growth. In addition, fatty acids omega 3 and 6 contribute to the maintenance of a shiny coat.
Dog food from Fokker for good coat care
Fokker's food is the basis for good coat care
In addition to high-quality proteins, Fokker's feed also contains extra added Norwegian salmon oil.
This is a source of omega 3 and 6 in just the right proportion to make the coat shine.
Try the Fish-Fit or the Sensi-Fit, which help prevent eczema, hair loss and flaky skin.
Fokker has 2 different kibbles especially for small, long-haired breeds:
Special Fit 1: Perfectly tuned for breeds such as the Lhasa Apso, Shih Tzu, Yorkshire Terrier and Maltese.
Special-Fit 2: for breeds such as the Papillon, Pomeranian, Chihuahua and Miniature Pinscher.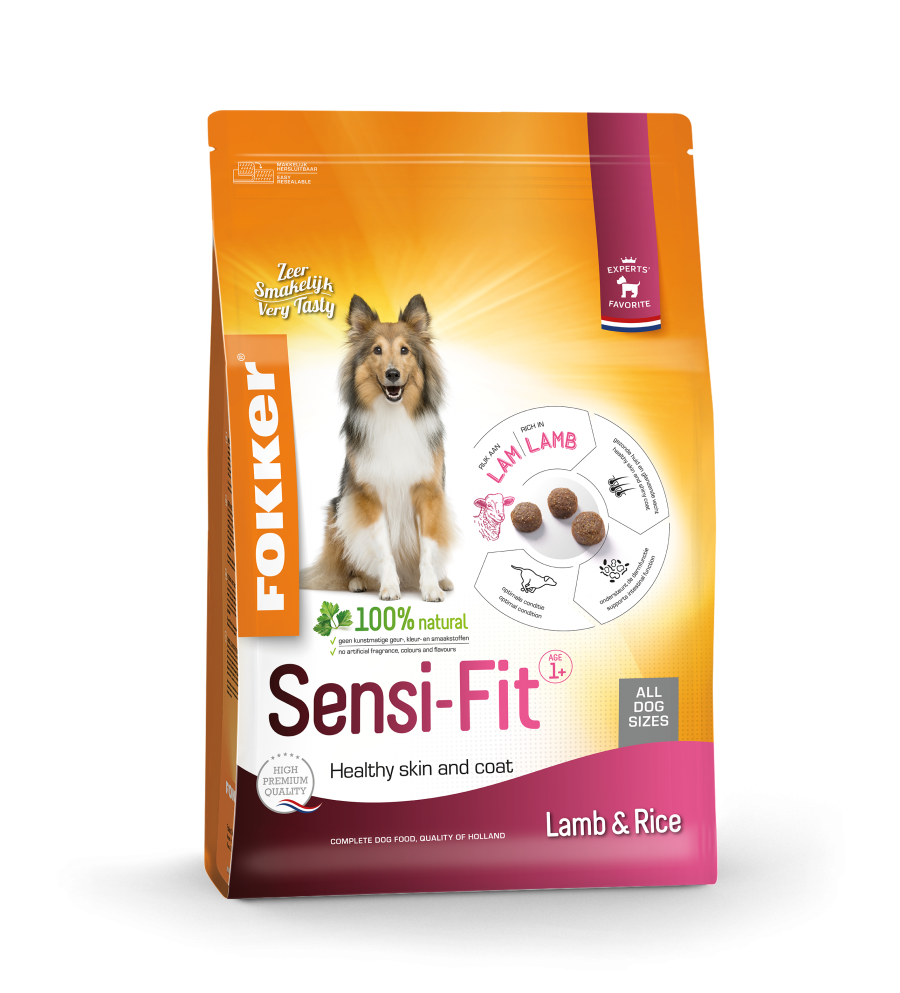 Dog Sensi-Fit
High premium dog food for adult dogs based on lamb and rice. Particularly suitable for sensitive dogs.
See product