Eat, sleep, wash, repeat
Healthy and shiny coat for your cat

Did you know that cats spend up to 25% of their waking time grooming their fur?
That equates to about 2 hours of washing per day. In this blog you can read how you can contribute to a shiny coat for your cat.
Read all about keeping your cat's fur healthy and shiny here.
Cats: clean animals?
How can you help your cat with fur care
Just roll in the black sand, dig a hole for the number two and walk through the cobwebs in your shed. It's not that cats never get dirty. Yet they are beautiful and vain animals.
What do you want when you spend so much time on your fur? Washing a cat in the bath is therefore rarely necessary.
How can you help your cat with grooming?
Keeping the cat's fur healthy is done with good food, the most important ingredient. This also helps for a smooth coat.
Cats are real carnivores and need protein, fat and moisture to stay healthy.
Let a shiny head of hair be the perfect sign of glowing health.
An additional advantage is certainly the soft fur that is wonderful to stroke. Win win!
Help with fur care
Short-haired, healthy cats can take care of their own fur.
A fight between the brush in your hands and your cat's nails is therefore not necessary. If you still want to brush during the moulting period, do it carefully and not too often. The more hairs you remove, the more will grow back. Which then fall out again.
Which cats could use human help for a radiant coat?
1. Long-haired breeds: Pedigree cats such as the Persian, Maine Coon and Norwegian Forest Cat are known for their full manes. However, those long hairs can sometimes lead to tangles. Therefore, check your beautiful ball of fluff every day for knots in the fur. The sooner you discover them, the easier you get them out.
2. Old cats: Where your cat used to throw her paws up her neck, that becomes more and more difficult with the years. Especially places under the armpits, on the back of the body and at the buttocks become more difficult to reach as your cat gets older. Run a wide-toothed comb through this regularly, and your senior will thank you.
3. Overweight Cats: Let's face it, it's important to keep your cat at a healthy weight. But if the appetite has gotten out of hand, it's smart to brush your cat until she's slim again. An overweight cat simply cannot wash her entire coat herself.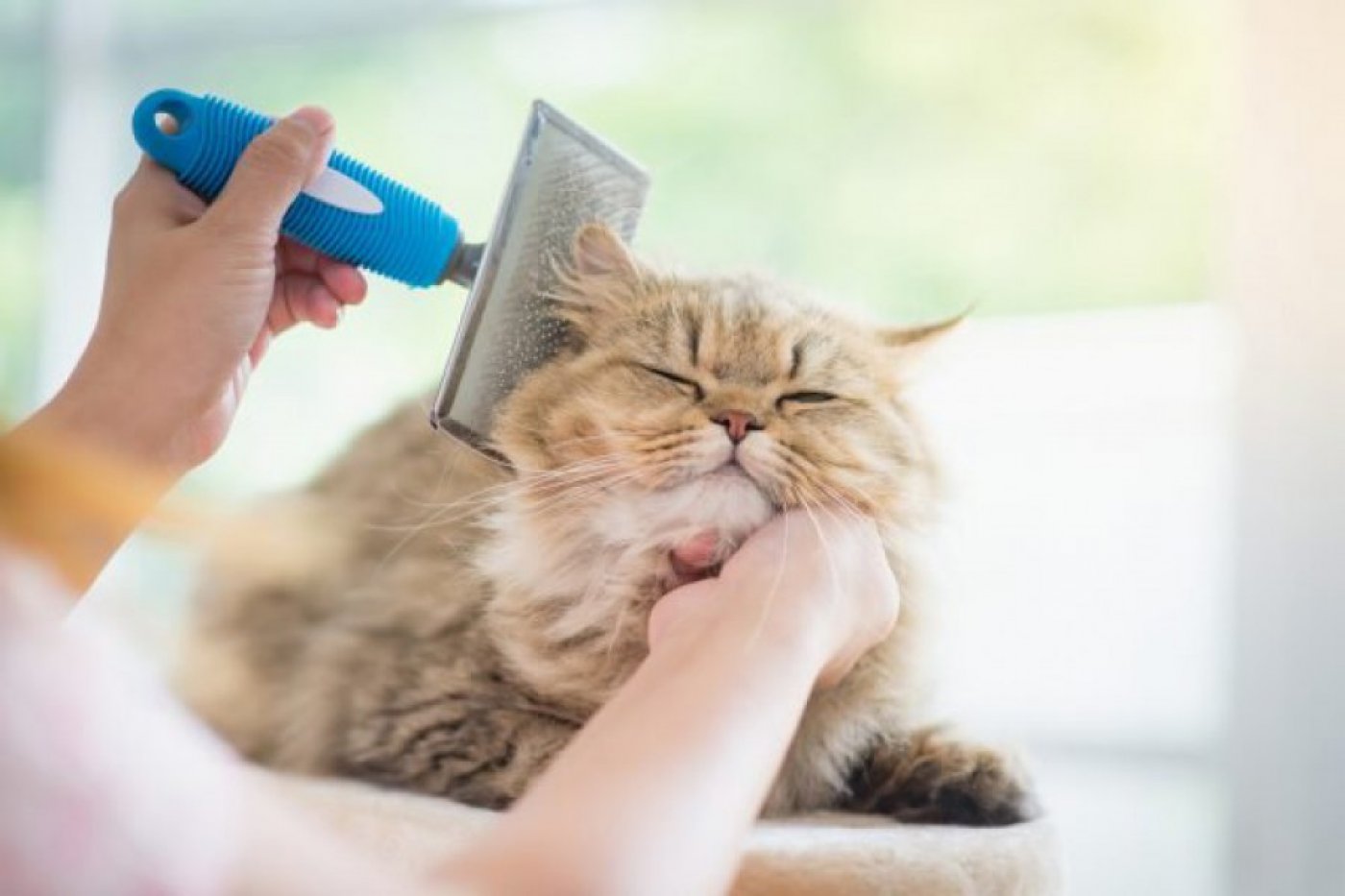 Prevent tangles and felting
Have tangles formed that you can no longer get out?
Then take action quickly. Severe tangles can lead to painful tufts of felt. If you see felting of the fur on your cat, quickly visit the cat grooming salon to get it rid of.
Best food for a shiny coat
How do you take care of the coat
A wide-toothed comb and microfibre cloth are usually enough to keep your lap tiger purring for fun and keep his coat healthy. In addition, good food is indispensable.
Fokker's cat food contains salmon oil, among other things, which contributes to a supple coat.
Take, for example, our Sensi-Fit for sensitive cats and our +Fresh Fish, grain and gluten-free.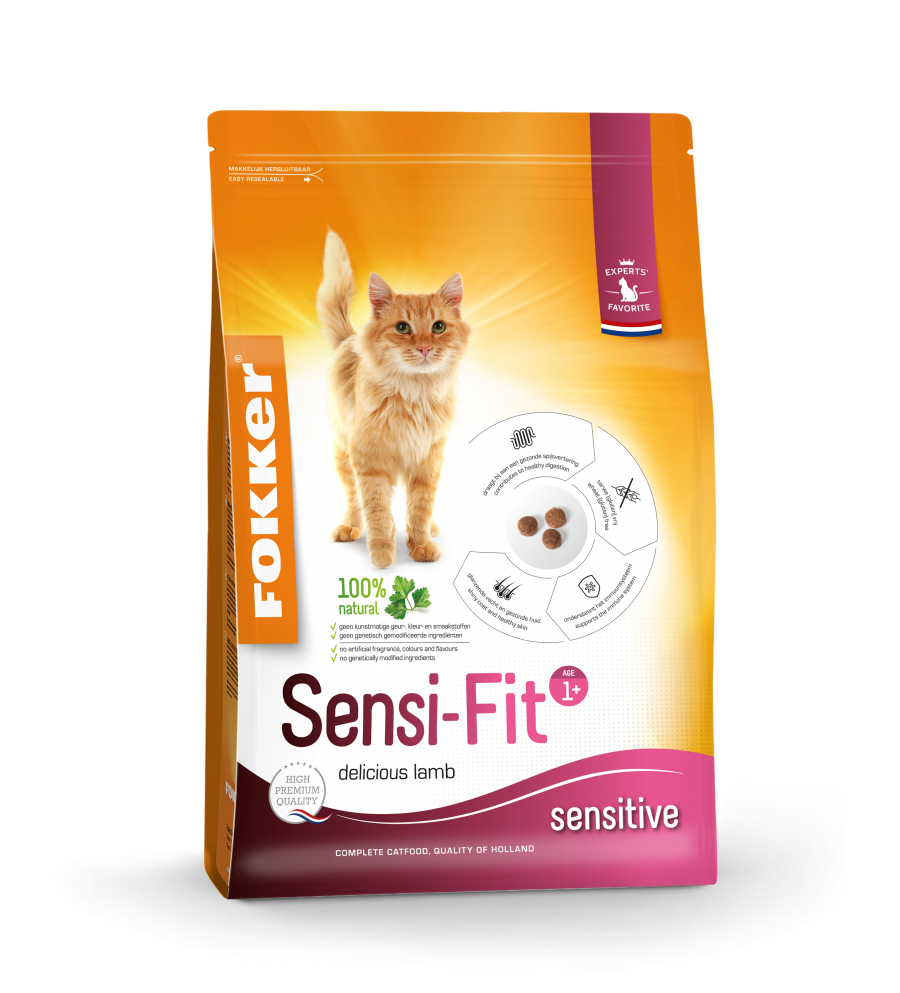 Cat Sensi-Fit
A complete premium cat food for adult cats and has been specially developed for sensitive cats.
See product